Travel Insurance To Namibia
Officially the Republic of Namibia, it gained independence from South Africa in 1990. Namibia was also colonised by Germany in 1884. Since independence Namibia has successfully transitioned to parliamentary democracy.
About Namibia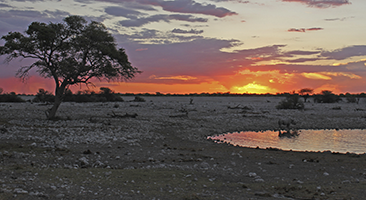 Namibia is located in southern Africa, bordering to the west of the Atlantic Ocean. Neighboured by Angola and Zambia to the north, Botswana to the east and South Africa to the south and east and a 200 meter riverbed separates it from Zimbabwe. With a population of over 2.3 million and three times the size of Great Britain, its considered one of the least densely population country in the world.
Famous for its natural beauty you can visit the world's oldest living desert of the Namib, drive from Swakopmund to Walvis Bay, check out the water-hole wonders, or visit Africa's largest and most striking game park Etosha National Park. The adventure traveller will also love activities such as quad-biking, hiking, sand-skiing and ballooning.
The Namib-Naukluft Park is the largest conservation area in Namibia and one of the largest in the world.
Namibia has the highest sand-dunes in the world located in Sossusvlei.
Namibia has around 300 days of sunshine per year.
Overview Namibia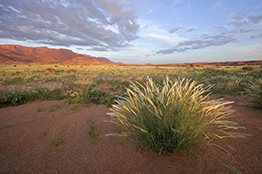 Namibia is one of the least populated countries in the world and its stunning natural attractions such as the Namib Desert, the Fish River Canyon Park, Etosha National Park and the Kalahari Desert make it a remarkable place to visit. With the oldest desert in the world, lovely scenery and swarming wildlife Namibia is a tourist friendly destination to suit any sort of traveller.
Getting In
Canadian citizens do not require a visa to enter Namibia if they are travelling as a tourist and are staying less than 90 days. To enter Namibia you must have at least two blank pages on your passoport and also have 6 months validity. This can change at short notice so if you are travelling to Namibia make sure you are aware of the visa and entry requirments.
Due to the outbreak of Ebola, Namibia has suspended the entry of all passengers from an EVD affected country.
Also, if you are arriving from a country that has been affected by yellow fever you will be required to show Yellow Fever Certificate to be allowed entry.
Exploring Namibia
The best way to get around Namibia is by road and there are several car hire places you can rent a car from. However, you should be aware that car accidents are common with tourists due to excessive speed and not being aware of local road conditions. Other issues include poor local driving practices, inadequate street lighting, vehicles that aren't maintained properly and wild animals or life-stock straying onto roads.
There are trains that connects through most of the major towns, but because they are extremely slow they are not a popular option.
There are local buses and mini-buses that service the towns but will only depart when full of passengers.
Safety & Security in Namibia
Namibia is a peaceful country and relatively safe to travel. It does have a high crime rate regarding robberies and pickpockets. You should be vigilant at ATMS as criminals may try and distract you or pretend to help you with the aim of stealing your money. You should also be cautious when using credit cards as there have been reports of credit card copying or skimming. Keep your eye on your card and make sure you check your statements.
There have been reported incidents of tourists being robbed by taxi drivers. You should ensure you only use a taxi that displays the Namibia Bus and Taxi Association logo or organised through a reputable hotel. Do not flag taxis on the street.
Due to the high prevalence or HIV/AIDS victims of violent crime including sexual assault and rape are urged to seek medical assistance immediately.
Vaccinations
You should always consult with your doctor before any travel overseas. Make sure you're up-to-date with all the regular vaccinations such as MMR, polio and the flu shot. You should also consider hepatitis A and typhoid vaccinations, as there is a risk of these diseases in the country. If you're going to be spending a large amount of time outdoor, you should also think about mosquito protection, as there is a risk of malaria in the region.
Weather & Climate in Namibia
Namibia is one of the sunniest countries in the world and experiences about 300 days of sunshine per year. It is generally hot and dry with different regions having varied climatic differences through the year. It hardly ever rains and does not get extremely hot, although it can get quite cold in the evenings.
Where To Get Help
Suite 403, First Floor, Office Tower,
Maerua Mall, Jan Jonker Street,
Windhoek, Namibia
Phone: 264 (61) 251 254
High Commission of Canada
1103 Arcadia Street, Hatfield,
Pretoria, 0083, South Africa
Phone: 27 (12) 422-3000
Learn More About What's Covered with 1Cover
Get a quote for your next overseas trip.
Does your credit card travel insurance measure up? Find out more.
Look after yourself when you travel.
Our comprehensive guide for snowbirds and seniors travel.
Further Reading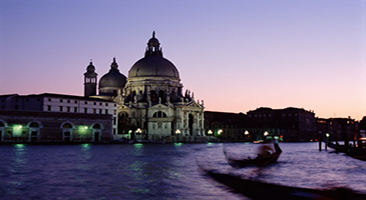 Europe is great for a getaway but make sure you're prepared. Check out our Europe guide for travel tips.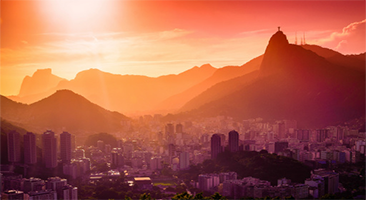 Mexico is a beautiful place to enjoy, but it can be dangerous for the unaware traveller.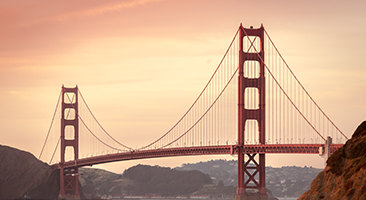 Keep yourself safe on your next trip to the states and check out our travel information.
Other Destinations in this Region