Travel Insurance To Fiji
Fiji is a popular tourist destination due to its natural environment of white sandy beaches and great coral reef diving opportunities. Being a remote and relatively undeveloped nation means that it can present difficulties you may not find at home. You'll find some more information on things not to miss in Fiji, and also things to watch out for, all here to help you plan your trip.
About Fiji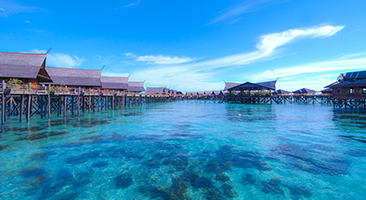 Fiji is an island country in the South Pacific Ocean and is located approximately 2000km northeast of New Zealand's North Island. Its closest neighbours are Vanuatu, New Caledonia, the Kermadec islands, Tonga and Samoa. The population of Fiji is approximately 896 758. Fiji is famous for its palm-fringed beaches, fish and coral packed reefs and friendly smiling locals. Divers and snorkelers frequent find the underwater scenery captivating with its countless reefs passages and they can come across anything from several types of coral and sponges, over 1000 types of fish, giant Manta Rays (between May & October) hammerheads, white tips and grey rick sharks.

Fiji has over 4,000 square miles of coral reef, including the Great Astrolabe Reef, making it a very popular desitination for scuba diving which our comprehensive travel insurance policy covers*.​
In many Fijian villages they have a tradition where on New Year's Eve they play a game called veicaqe moli which means 'kick the orange', the winners have to give the losing team new clothes.​
Fire-walking is a popular activity in Fiji mostly use to entertain tourists, look out for it while on holiday. If you're tempted to give it a go, check our travel insurance activities to see if we cover this.​
Visiting Fijian Islands may involve mulitple flights in light aircraft, increasing the risk of flight cancellation. Make sure you understand what circumstances are covered by your travel insurance, and which shouldb e covered by the airline.
Fiji has become a popular wedding destination, with over 600 hosted in 2014. Getting there and back for your special day can be challenging, learn more about our wedding travel insurance to give you that extra peace of mind.
Taing a cruise can be a great way to see the many islands of Fiji. If this something you're interested in, make sur you understand what your travel insurance covers whilst you're aboard.
Overview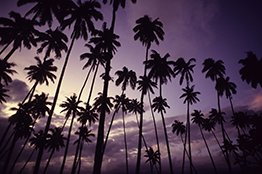 The Fijians have very interesting customs and culture. When visiting a village it is tradition to present a gift of kava and you should ensure you are dressed in modest clothing. If you are wearing a hat you must take it off your hat or you will insult the chief. Fiji is famous for the Lovo, a magnificent feast that is cooked in a hole dug in the earth and is similar to a BBQ, although far more smoked. Music is woven into the fabric of Fiji and the Meke embraces traditional song and dance to tell love stories, history and the spirits of the island. The Yaqona, Fiji's national drink is made from the root of a member of the pepper family and is said to have medicinal qualities, apart from amking you feel mellow. Fiji is multi-racial and multicultural and is a family friendly holiday destination. If you are travelling as a family kids are covered for free in your 1Cover policy. More information on family travel insurance can be found here..
Getting In
Tourist visas for Canadians are issued upon arrival for stays of up to 4 months. Passports must have at least 6 months validity and you will need to show return tickets and have confirmation of accommodation details to enter the country. They also are known to request a copy of your latest bank statement. More information can be found here.
Exploring Fiji
There are many ways to get around Fiji. On the water there is a regular ferry service that link Viti Levu to Vanua Levu and Taveuni and also Viti Levu to Ovaluau. You can hire small local boats across most of the islands or you can charter bigger boats or yachts. Fiji's larger islands have local buses and you can just hail them off the street, and there are many rental places around Fiji to hire cars, though it is relatively expensive to do so. If you are to rent a car in Fiji it is important you have car rental excess.
Safety & Security
Fiji is pretty safe country without any significant security concerns. However, tourists should be aware that petty crime such as theft and assaults do happen and muggings being common at night in Nadi or Suva- we recommend you don't walk around at night and do as the locals do - catch taxis. There have been cases of civil unrest and political tension around Fijian elections. Tourists have previously been targeted at the international airports of Nadi and Nausori by touts. There have been causes of sexual assaults against tourists in Fiji. We recommend you take out travel insurance before any travel to Fiji for unlimited medical benefits, to protect your luggage and personal effects and more.
Vaccinations
You should always consult with your doctor before any travel overseas. We recommend you get vaccinations for Hepatitis A & B, Typhoid and Tetanus, Pertussis & Diphtheria. Your doctor will be able to advise you on the correct course of action.
Weather & Climate in Fiji
Fiji has a warm tropical climate with maximum temperatures from 26 degrees Celsius to 31 all year around. It does have a wet season between November and April however, and sometimes cyclones do occur during this period.
Where To Get Help
6 Cawa Road, Martintar,
Nadi, Fiji
Telephone: 679 9924 999 (mobile)
High Commission of Canada
Level 11, 125 The Terrace,
Wellington 6011, New Zealand
Telephone: +64 4 473 9577
Fiji Visitors Bureau's Information Centre
Thomson Street
Suva
Fiji Police Central Police Station
Joske Street
Suva
Thomson Street
PO Box 92
Suva
Phone: +679 3302433
Learn More About What's Covered with 1Cover
Get a quote for your next overseas trip.
Does your credit card travel insurance measure up? Find out more.
Look after yourself when you travel.
Our comprehensive guide for snowbirds and seniors travel.
Further Reading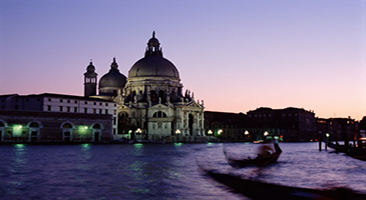 Europe is great for a getaway but make sure you're prepared. Check out our Europe guide for travel tips.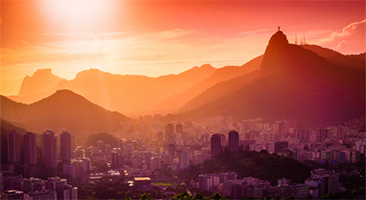 Mexico is a beautiful place to enjoy, but it can be dangerous for the unaware traveller.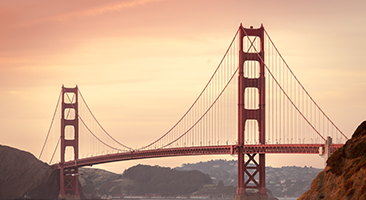 Keep yourself safe on your next trip to the states and check out our travel information.
Other Destinations in this Region