The Best And Worst Things To See In Canada
There are so many amazing attractions in Canada, from breath-taking natural wonders like Niagara Falls, to thought-provoking historical sites like Uncle Tom's Cabin. Where you travel to and what you decide to experience will depend on what you are drawn to – are you a wildlife lover, a winter sports enthusiast, or a seeker of culture and art? Here are some of the most popular tourist attractions that Canada has to offer, including a few must-see destinations as well as the overrated places that you may not want to waste your time (or money) on.
Most Popular Places to Visit In Canada
Niagara Falls is the most popular attraction for visitors to Canada, and for good reason. There is nowhere in the world that even comes close to the magnificence of the falls. There are also plenty of activities in the area to make a trip to Niagara Falls truly memorable, with a water park, wine tours, and even a haunted house. Make sure you take a ride up to the top of the Skylon Tower while you are there.
The Royal Ontario Musuem is one of the best museums to explore in Canada. Where else in the world can you view ancient Egyptian relics, see art from the Americas, and walk through a bat cave?
Banff National Park In Alberta is popular with adventurers. Of course the scenery is magnificent – what better way to enjoy it than going whitewater rafting, doing an ATV tour, or ziplining?
Whale Watching in the Gulf of St. Lawrence will take your breath away. A variety of whales swim through Canada's waters, including beluga, humpback, and blue whales.
Polar Bear Watching in Manitoba is one of those attractions that makes Canada a truly unique place to visit. Take your camera, a really warm coat, and experience firsthand these beautiful animals.
Must-See Canadian Destinations
The Northern Lights are remarkable, and something everyone should experience. You can view aurora borealis across northern Canada. Muncho Lake Provincial Park, British Columbia, Fort McMurray, Alberta, Churchill, Manitoba, and Moose Factory, Ontario are also some of the best viewing cities.
Old Quebec is another city you have to travel to at least once. It's listed in the UNESCO World Heritage Site as a concentrated center of history, art, culture, and great restaurants.
Whistler in the Coast Mountains of British Columbia is the quintessential winter holiday destination. The mountain is magnificent, with some of the best skiing, snowboarding, spas, hiking, and culture in the world.
Overrated Tourist Sights
Anne of Green Gables in Prince Edward Island - while the island is beautiful and great for golfers, this attraction is just a house. You will have experienced the whole thing within 20 minutes.
Signal Hill in Newfoundland may be great for history lovers, but it is a long road trip just to see a hill and a tower.
The CN Tower is one of the tallest buildings in the world, but unless you are already visiting Toronto, this tourist spot isn't worth the trouble. It features a pricey revolving restaurant and great views, but that's it.
Do's And Dont's For Your Trip To Canada
Canada has a lot to see and do, but you have to know what you are doing to really take advantage of this remarkable country.
Do check out the national parks. Canada has some of the most pristine in the world.
Don't go unprepared. Dress for the weather (it is always cold in the Rockies!), bring your hiking boots, and pack lots of granola bars, you'll need them.
Do explore some of Canada's wildlife. Whether you go whale watching or get to view caribou while hiking, encountering wild animals is always an unforgettable experience.
Don't feed the animals! Keep your distance, take your photographs, but leave the wildlife as it is. Not only can you put animals at risk, but you can endanger yourself.
Do invest in a really good camera. From sparkling turquoise lakes, to magenta mountain sunsets, Canada has some amazing photography opportunities.
Don't rely on your smart phone. A smart phone is great for selfies, but it can't quite capture the magnificence of what you will find in Canada.
Do travel safely. From skiing to ziplining, you can really have an adventure while in Canada. You need to travel with travel insurance and have a safety plan in place in case of an emergency.
Don't underestimate the great outdoors. Be prepared for your trip – know the environment, pack what you need, and know the limits of your own body before you try white water rafting down a roaring river or climbing across a frozen glacier when at home the most activity you get is climbing a flight of stairs at the office.
Canada is an absolutely beautiful country. Prepare yourself for your adventure. Plan a great itinerary so you don't miss some of the best destinations while you are there. Pack well, keeping in mind the cooler temperatures, and only travel with travel insurance. Our Visitors to Canada policy provides coverage for emergency medical, as well as other great features like LiveTravel assistance to help you with travel related issues. Travel safely and take advantage of Canada's wonders.
Learn More About What's Covered with 1Cover
Get a quote for your next overseas trip.
Does your credit card travel insurance measure up? Find out more.
Look after yourself when you travel.
Our comprehensive guide for snowbirds and seniors travel.
Further Reading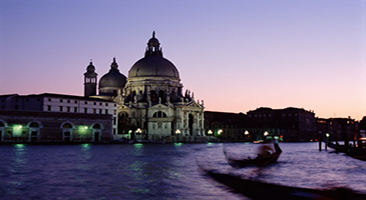 Europe is great for a getaway but make sure you're prepared. Check out our Europe guide for travel tips.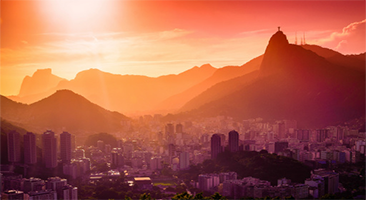 Mexico is a beautiful place to enjoy, but it can be dangerous for the unaware traveller.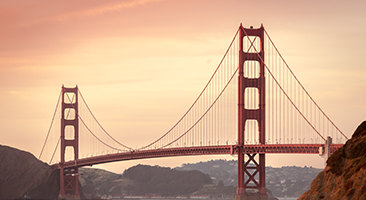 Keep yourself safe on your next trip to the states and check out our travel information.
More Information About Popular Destinations