Beware! The 12 Most Dangerous Places to Visit In Canada As A Tourist
Canada is not known for being a dangerous country. In fact, it's one of the safest countries on earth. But there are a few places in Canada where the crime rate is higher as compared to the national average. Here are 12 places you want to avoid when travelling to Canada — unless you're an adventurous, nothing-scares-me type of person.
12. Kelowna

A small city in British Columbia, Kelowna appears as a fun and quiet place. You wouldn't even think that it has a higher crime rate than the national average. While the crime rate has fallen significantly last year, Kelowna remains a dangerous place for tourists who visit Canada.
11. Montreal

It may be one of the most beautiful cities in Canada, but Montreal isn't as safe as it might seem. In fact, it's the only city in Quebec to have a crime rate higher than the national average.
10. Halifax

Located on the east coast, Halifax has the highest rate of gun-related violent crime out of all the major Canadian cities. Unless you want to be involved in shootings, be cautious when visiting Halifax in Canada.
9. Vancouver

Vancouver has some of the most dangerous neighbourhoods in Canada, and its crime rate is high especially due to gangs. What's more, Vancouver has been chosen twice as the murder capital of Canada — just another reason to be extra cautious.
8. Edmonton

Edmonton remains one of the most dangerous cities in Canada — albeit one of the richest. In 2014, while the homicide rate of the country was reaching its lowest level, Edmonton still sat in the top five for its crime rate.
7. Regina

While its name may be worth a queen, the city of Regina consistently ranks in the top 10 for the highest crime rates. Stay alert while visiting Regina so your trip to Canada is the best it can be.
6. Prince George

Drug abuse, gang wars, and frequent shootings — these are all likely to happen in Prince George as it's of the top spots on our list of dangerous cities in Canada. The city has one of the highest crime rates in the country: over 100 per cent above the national average.
5. Thunder Bay

Several homicides take place yearly in the city, which itself doesn't have a large population. Just make sure you remain alert and take the necessary steps to staying safe.
4. Saskatoon

Located in the province of Saskatchewan, Saskatoon often tops the lists of the most dangerous cities in the country. Currently, Saskatoon ranks first in aggravated assault and robbery, and fourth in homicide.
3. Red Deer

Red Deer might sound like a friendly destination for tourists — but who would have thought it ranks 18th in violent crime and second in non-violent crime last year? Definitely one of the cities you should be wary of when visiting Canada!
2. Surrey

Also in British Columbia, Surrey ranks in the top 5 most dangerous cities in Canada — and rightly so. It ranks sixth in violent crime and 13th in non-violent crime.
1. Winnipeg

Winnipeg is generally considered to be the most violent city in Canada. Plus, it has earned its reputation as the murder capital of the country 16 times in total!
FAQs
How Can I Stay Away From The Most Dangerous Places In Canada?

Create a travel itinerary for your trip — and most importantly, stick to it. Research the safest cities in the country, and plan your vacation so you're avoiding the most dangerous places.
What If Something Happens To Me During My Trip To Canada?

Don't leave home without having your travel insurance in place. Whether it's about a robbery, lost luggage, or emergency medical care, your insurance plan will cover all costs so you can enjoy your trip to the fullest!
Does Travel Insurance Cover Me In Case I Require Hospitilisation?

1CoverTravel's comprehensive travel insurance plans offer coverage of up to $2,000,000 for medical care, which also includes hospitalisation. Click here to get a quote today!
Learn More About What's Covered with 1Cover
Get a quote for your next overseas trip.
Does your credit card travel insurance measure up? Find out more.
Look after yourself when you travel.
Our comprehensive guide for snowbirds and seniors travel.
Further Reading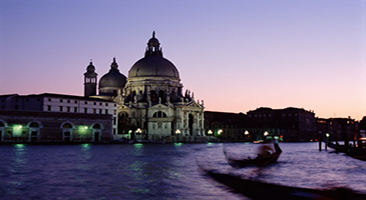 Europe is great for a getaway but make sure you're prepared. Check out our Europe guide for travel tips.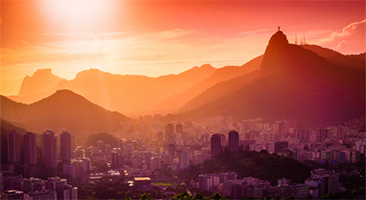 Mexico is a beautiful place to enjoy, but it can be dangerous for the unaware traveller.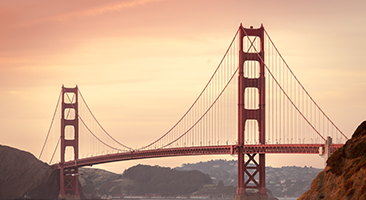 Keep yourself safe on your next trip to the states and check out our travel information.
More Information About Popular Destinations