1. What's This Guide All About?
1Cover's Mexico Survival Guide is packed full of hot tips and good neighbourly advice to keep you safe on your next trip.
What Do We Know About Safety? Well, we've been working in the travel insurance industry for over 10 years so we're the most up-to-date travelling buddy that you could ever wish for. We take safety seriously, but we won't ever sound like your mother. We also like to have fun, because that's what travel is all about!
Mexico is a stunning country located between the U.S. and Central America that is known for its historic ruins, gorgeous beaches and drool-worthy food. People from all over the globe escape to Mexico for its all-inclusive coastal resorts and for the renowned snorkelling and diving. Mexico is the land of extremes, making it a fascinating place to visit.
Although a relatively safe travel destination, it still has its fair share of dangers. From homicide to robberies, make sure you are aware of the risks so you can have a fun and worry free trip.
2. The Best Of Mexico
Before we go through all the things you might need to be careful of, here are some
things that are not to be missed while visiting Mexico.
Explore The Ruins

Mexico is known for its ancient ruins scattered across the country. Getting a look into what life was like many years ago make this a must-see tourist destination. Put the Mayan pyramids in Tulum at the top of your to-do list. The Chichen Itza ruin is the most visited Mayan ruin.
Check out some of the best Mayan Ruins in Mexico.
Celebrate Day Of The Dead

If you happen to be in Mexico on November 1st and 2nd then you're in luck. The Day of the Dead is a 3000-year old ritual where Mexicans celebrate their loved ones that have passed on. The celebration involves people painting their faces, wearing masks and putting up brightly coloured decorations.
More on The Day of the Dead festival.
Eat The Food

Mexico is recognized as a major foodie destination. The diversity of the food ranges from place to place so explore as much as you can to get the best Mexican foodie experience.
Check out the best foodie locations.
Explore Mexico City

Mexico is often visited for its beaches, resorts and water activities but some people often forget about the capital - Mexico City. With its world-class museums, art galleries and national parks it's a spot you don't want to miss.
More on Mexico City.
Adventure Activities in Mexico

There are a wide array of adventurous activities to dive into (literally) while visiting Mexico. Water activities are most popular as the crystal clear water and diverse sea life is an invitation for snorkelers and divers. You can even venture into the underground caves if you're daring.
Mexico's best adventure activities.
All-Inclusive Resorts

Mexico is famous for its all-inclusive, affordable, gorgeous resorts. They are big enough and filled with so many activities and restaurants that you typically don't have to venture outside of the resort. If you're looking for a relaxing getaway with your friends and family then this is the place to be.
Check out some well known resorts.
3. Know Before You Go
i. Visas & Entry
Before you go booking your vacation to Mexico, make sure you are aware of what you need to get in.

Canadians need a valid passport to enter Mexico and should be valid for at least 6 months before arrival.


Canadian citizens do not need a visa to enter Mexico if they are only going for tourism puposes.



To get up-to-date information on entry requirements click here.



Be careful what you bring into the country too – Mexico customs can be strict and you want to be prepared so there are no issues entering the country:

Firearms - only for hunting and must have a license

Cigars and cigarettes - up to 20 packs per person.

Liquor or wine - up to 3 litres per person
You can find more information of what you can and can't bring to Mexico here.
ii. Sim Cards & Dialling Home

Calling home is never cheap when calling from another country but when needed it won't be hard to get your hands on a SIM card. Many Canadians opt for a roaming sim card that they organize before they leave. Check out Roam Mobility for great service and competitive rates. The major national operators in Mexico include:
Telcel - Nextel - Movistar - Unefon.
Calling Mexico from Canada:
011 + 52 + Area Code - Land phone number.
011 + 52 + Mobile phone number.

011 – Exit code for dialling International numbers from Canada
52 - Country Code of Mexico.
Area codes: e.g. 998 - Cancun, 624 - Cabo San Lucas
For a full list of Mexican area codes visit here.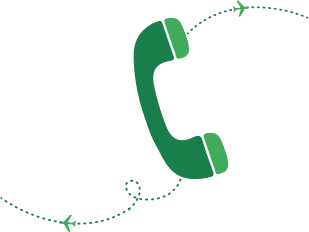 Calling Canada from Mexico:
00 + 1 + Area Code - Land phone number.
00 + 1 + Mobile number.

00 - Exit code for dialling international numbers from Mexico.
1 - Country Code of Canada
Area codes: e.g. 647 - Toronto, 604 - Vancouver
For a full list of Canadian area codes click here.
Mexico Important Phone Numbers
Except for the police, there is no unified emergency number system across Mexico, however, in most states the following emergency numbers are used:

066 - Police (in all Mexican states this number will get you in contact with the police)

55-5724-7900 - Embassy of Canada in Mexico City.

068 - Fire

065 - Ambulance/Red Cross
iii. At The Airport
Most Mexico airports will have a range of transportation methods available, however, the number of options may vary depending on the airport you arrive to. Mexico City and Cancun airport are the largest international airports and will have more options available to get you to your next destination:
Metro
Mexico City has the 2nd largest metro system in North America and is a great way to get around the city. There is a metro station available at Terminal 1.
Taxis
Taxis are available on demand as you exit the airport. It is important to make sure you get in an authorized airport taxi. Some authorized companies include: Yellow Cab Aeropuerto, Porto Taxi and Nueva Imagen.
Shuttles
Most airports, especially the larger ones, will have a shuttle bus service available from the airport that will take you to hotels and popular spots. Be sure to check if they stop at your destination.
Buses
Local city buses are a suitable option to get around the city and coaches are great for long distance travel. During high season it is recommended that you purchase your ticket ahead of time.
iv. Money
Money Exchanges
Mexico's currency is the Peso. Be sure to check the exchange rates before you head down south to avoid any surprises:
What Not To Do At Money Exchanges
DON'T go to a money exchange place that looks a bit sketchy. Make sure you go to an authorized exchange to avoid getting ripped off.
DON'T wait till the last minute to exchange your money as you may need some loose change for a taxi or shuttle.
DON'T walk away from the money exchange counter without making sure you count the money that is given to you and to check that you haven't been short changed.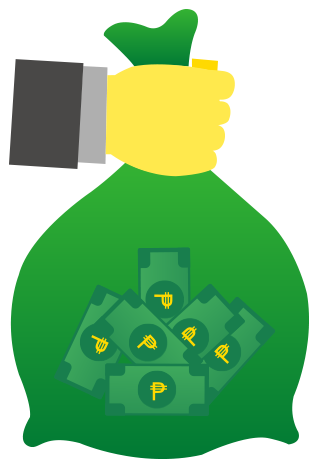 DON'T walk around with large sums of cash in your pocket. Withdraw when you need too or keep the money in a secured locker if you want to avoid withdrawal fees.
DON'T allow anyone to distract you during a money exchange or a bank transaction or you may find yourself short changed.
DON'T be surprised when you exchange your money and you get a significantly lower or higher amount back. Exchange rates change constantly.
v. Adventure Activities
Mexico is home to sandy beaches and hilly landscapes which means it's a great destination for water and outdoor activities such as jet skiing, surfing, mountain biking, rock climbing and many more. Always take the right precautions and make sure that you know what activities you're covered for under your travel insurance before you go.
Some Activities That Are Covered
Some Activities That Are Not Covered
(By Pretty Much Any Insurer Because Of The Risk!):
4. Is Mexico Safe?
i. Canadian Government Travel Warnings
The Canadian Government issue travel warnings for destinations depending on the security issues at hand. You can find them at the Canadian Government travel website.
Stats and Facts
Mexico is a relatively safe place and faces a lower crime rate than most countries, including Canada. That being said, you should exercise caution at all times!

Drug related violence is Mexico's most prevalent criminal activity and has led to the deaths and disappearances of many locals and tourists.

Murder rates in Mexico have risen in the past year. The central state of Mexico, which includes Mexico City, had the highest murder rate in 2015.

Kidnapping in Mexico have been a common occurrence in the past and continues to be a problem. Travellers are usually the target of this crime.

Carjackings and highway robberies are a serious problem in parts of Mexico and happen more frequently at night and on isolated roads.
ii. Spring Break Safety
Mexico is usually at the top of the list of best places to go and celebrate Spring Break. Spots like Cancun and Los Cabos host massive events during the month of March and throughout the year catered for students and young adults to let loose. Sometimes these good times can enter risky territory. Here are some Spring Break safety tips:
Spring Break Tips:

Pace Yourself
Don't consume too much alcohol in a short amount of time. It's easy to get ahead of yourself but alcohol poisoning is real and is very common during Spring Break.

Take Bug Spray
Mexico is known to have infected mosquitos that can carry illnesses like Dengue fever, Chikungunya and the Zika virus. These illnesses can all be transmitted via a single bite, so be extra careful.

Swim Safety
Spring Break in Mexico is always by the pool or beach. Pay attention to the flags and make sure you follow the rules. Your safest bet is to pair up and have a swimming buddy.

Watch Your Drink
Spring Break's massive crowds can leave you at risk for drink-spiking. Make sure you keep an eye on your drink at all times.
iii. Drug Cartel Safety
The Drug Cartels in Mexico have a long and violent history and continues to be a problem till this day. Drug-fuelled violence has not only harmed many Mexicans, but tourists as well. It's important to stay informed and follow these safety tips:

Keep tabs on the Canadian Embassy website for travel updates and advisories in Mexico. They will inform you which areas to stay away from.

When travelling from one destination to another, it is recommended to take direct routes and avoid driving on remote highways.

Travel in groups at all times. It is highly recommended that you don't walk around alone, especially at night.

If you are offered drugs on the street do not engage, walk away and don't make eye contact. Keep an eye out in case drugs are planted on you.
iv. Culture And Customs
Mexican culture and customs are very different to those in Canada and when you are travelling you will notice a lot of the differences. Make sure you're in the know to avoid any embarrassing situations.
Top Tip:
Did you know that in Mexico City to get a driver's license all you need to do is fill out a form and voila! You have a driver's license.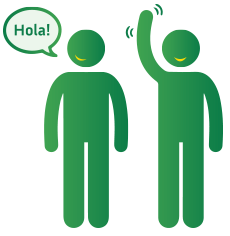 Language
The official language in Mexico is Spanish. As a tourist it may be helpful to learn a few common phrases before you go so you can find your way when outside hotels or resorts.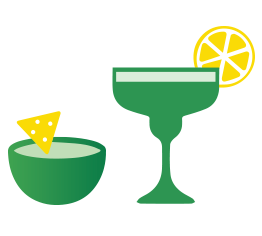 Cuisine
Mexico has its own authentic world-wide known cuisine. Known for its flavour and colour, it is very different to typical Canadian cuisine.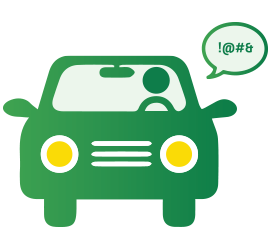 Driving
Drivers in Mexico are known to be pretty crazy. People will run through red lights and disregard pedestrian crossings. It's worth being extra careful as a driver or a pedestrian.
5. Street Smarts -Scams and Crime
Getting scammed can happen anywhere, but when you're a tourist in a new city you're often a prime target for scams. Read up on the scams you need to know about and you should be A-OK!

1

Robberies

Wearing expensive jewellery, watches or displaying large amounts of cash may attract unwanted attention. Leave these things out of site otherwise you may face loosing them.

2

Watch Your Cards

Credit card theft and fraud is common amongst tourists. Simple distraction techniques or hidden electric devices are used to steal your card information.

3

Drink Responsibly

The legal drinking age in Mexico is 18. If you are a young adults travelling remember to not go overboard, it's easy to become a target if you've had to many.
4

Be Aware

As with any travel destination, there are areas to be avoided as they can be unsafe, especially for tourists. Inner city areas can be dangerous with incidences of muggings, kidnapping and assaults. Always stay in busier areas and don't go wandering around inner cities at night.

5

Public Transport

Be cautious of taking public transport at night. Theft and hijacking on buses is common in some areas. Try and take well-known first-class buses or coaches that will drive on toll roads.

6

Pickpockets

Pickpockets are a problem anywhere you go, especially in crowded areas. Keep your valuables in a zipped pocket, purse or at the hotel in a secured safe.
6. Looking After Yourself
Sunburn
If you're heading to Mexico you are obviously going there with the intent to soak up some sun, however, don't soak up too much as it can lead to sunburn.
How to avoid sunburn:
Always wear sunscreen, even when it's overcast.
Stay hydrated to avoid heat stroke.
Stick shaded areas if you can.
Avoid peak sun times between 11am and 3pm
Tap Water
Mexico is known for unsafe tap water, and there's nothing worse than getting sick while on vacation. Co
ntaminated water can lead to a lot of health problems so make sure you know how to avoid it and how you can get clean water. Here are some tips:
Only drink water from sealed bottles, and make sure the seal hasn't been tampered with.
Water purification tablets help kill bacteria and viruses in contaminated water and are handy when you don't have access to bottled water.
Remember that the ice cubes are usually used with tap water. Try and avoid it or make your own with boiling water first
Bring a water filter with you on vacation that is meant to filter out the bacteria in the water
Alcohol Poisoning
Mexico is the Spring Break capital and is known to have a party-heavy lifestyle, even during the off season.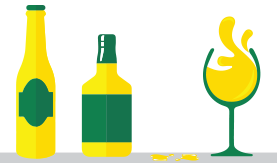 People can get carried away while on vacation, especially when drinking too much, which will lower your inhibitions and impair your judgement. Here are some tips to stay safe:
Stay hydrated. Know your limits and drink a glass of water after every alcoholic beverage.
Avoid chugging drinks. It sounds obvious, but this is the fastest way to getting alcohol poisoning.
Eat before you drink. Drinking on an empty stomach will fast track you to dangerous levels of intoxication.
Stick to drinks with a lower percentage of alcohol.
7. Mother Nature
i. Weather
Most tourists flock to Mexico for the sunny weather, assuming it's hot all year long but this isn't the case. Mexico is a big country and the weather can vary from one destination to another. Mexico typically experiences two distinct seasons.
The wet season begins in May and runs through to September or October
The rest of the year there is little to no rain and the landscape looks dry and brown
Near the coast, the climate is most often mild and can experience months with lots of rain and then months of dryness
Mexico City has days that can be very chilly and gets very cold at night
ii. Natural Disasters
Mexico experience a range of natural disasters like hurricanes, tornados, volcanoes, floods, earthquakes and other different types of storms. Be sure to check the forecast before you leave so you don't get stuck in any of those weather conditions.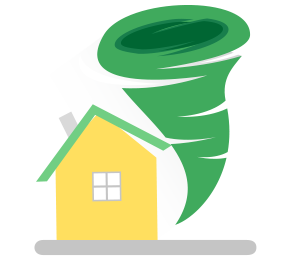 1

Hurricanes:
Hurricane season in Mexico strikes as early as May and runs through to the end of November or December
The direction of a hurricane can change with little warning.
Familiarize yourself with evacuation plans if you are staying at a hotel, resort or cruise ship.
If you're travelling during hurricane season be sure to stay up-to-date with weather conditions.
2

Earthquakes: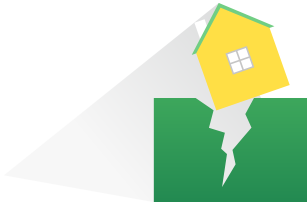 Mexico is one of the most active regions worldwide for Earthquakes.
If an earthquake occurs and you are indoors, general practice is to drop to the floor and cover your head and neck with your arms to prevent items falling on you.
If you are outside find a safe place to shelter yourself until it's over.
Learn about the emergency plans beforehand so you are prepared in the event of a quake.
3

Floods: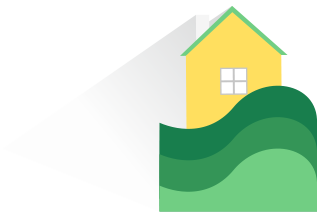 Flooding occurs often in Mexico and happens almost on a yearly basis, especially in the city of Chalco
If there is a chance of flash flooding or flooding is getting worse, move to higher ground immediately.
Avoid walking or driving through flood water.
If you decide to travel during the wet season, stay up-to-date with the weather and have a raincoat handy.
4

Volcanic Eruption: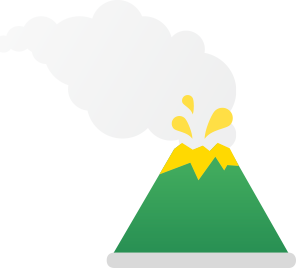 Mexico is located in an active zone for volcanic eruptions to happen.
Although they don't happen often, you should still create an emergency plan and pay attention to local news. Usually volcanic eruptions occur with advance warning.
Research the location you're visiting to make sure it's not a potential danger zone for an eruption.
If an eruption occurs, keep yourself covered and wear a mask over your mouth.
*For more information on natural disasters in Mexico click here.
iii. Beaches
There are countless gorgeous beaches all over Mexico. Be aware of the risks whenever you enter the water.
Flags At The Beach
Always take note of any flags which are posted up at the beach. They have different meanings to the ones you might see back home.
Black Flags
Black flags are the highest warning level and mean you shouldn't enter the water under any circumstances.
Red Flags
This flag means the water conditions are rough but are not life-threatening and can be entered with extreme caution.
Yellow Flags
This means that the threat of danger is minimal and indicates that it is safe to swim in the water.
Green Flags
The green flag indicates that the water conditions are safe to swim in, though you should always be cautious.
8. What To Do In An Emergency
i. What Do I Do If I Lose My Passport?
Your passport is your ticket to ride so try not to lose it down the back of a couch, or leave it in the back of a taxi. Follow these handy steps if you do lose your passport.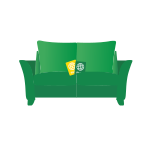 Look In The Last Place You Left It!
Seems simple right? But sometimes your passport may have been left at the last place you stayed so call the hotel.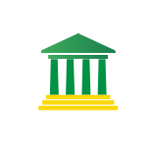 Report It To The Government ASAP
If you are unable to find it after searching far and wide (or you know for a fact it was stolen) then you need to report it to the government.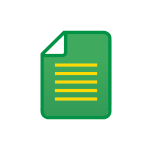 Prepare Documents To Get A New Passport
Things you will need to do in order to get a replacement passport include: an application form, photos and possibly booking an interview.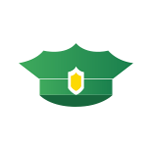 Report To The Police Within 24 Hours
Of it occurring. Ensure you get a police report documenting the loss or theft. You will need this report to make a travel insurance claim.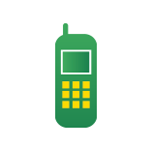 Call Your Travel Insurance Company
Report the claim as soon as you can. That way you can confirm cover and seek advice.
Important Contacts

Embassy of Canada
+01 (55) 5724-7900

National Immigration Office
(55) 2581-0100
ii. What To Do If I Have A Medical Emergency?
If something serious happens and you find yourself severely sick or injured, you're going to need to get to a hospital, and fast. Always make yourself aware of your nearest hospital, just in case.
Mexico and Canada do not have a reciprocal healthcare agreement which means that you can't use their health services, hospitals or GP services unless you pay.
As soon as you're able to, contact your travel insurer. 1Cover has medical professionals ready to take calls 24/7. You can also confirm your coverage and then let the insurers and the hospital worry about the financials. If you're prescribed medicine you may need to pay for it at a pharmacy and then speak to your travel insurers on your return.
Important Contacts

Medical Emergency
066

Local Directory Enquiries
040


Local Operator Assistance
020

Major Hospitals

CIMA Hospital Hermosillo
+52 662 259 0900


Hospital Angeles in Tijuana
+52 664 635 1800


CIMA Hospital Monterrey
+52 81 8368 7777


Hospital Hispano Americano +52 686 552 2300


Amerimed Hospital Puerto Vallarta
+52 322 226 2080


Hospital Star Medica Ciudad Juarez
+52 656 227 5700

iii. What To Do If You're Robbed Overseas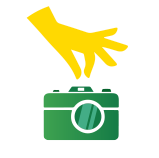 Keep Your Cool
Don't panic (and don't fight back if you are aware of the robbery). Your camera isn't worth as much as your life so best not to risk it.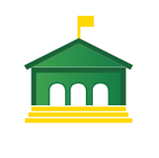 Get Help
Contact the Canadian Embassy office to get assistance if needed, such as if you have troubles with the local police.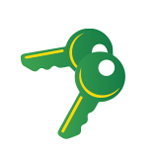 Report Stolen Keys
Report stolen keys to your hotel. Replacement keys and locks may need to be arranged.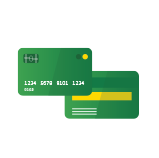 Cancel Cards
Cancel all credit cards and report them stolen to your bank.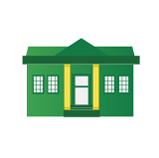 Go To The Police
Find the nearest police station and report the incident, and obtain a police report within 24 hours.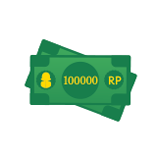 Organize A Money Transfer
If all your cash and access to money was stolen, you can arrange for a money transfer from someone back home.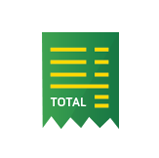 Speak To 1Cover
Call your insurance provider and let them know what's happened. As well as getting advice and guidance, you can ask any questions you might have about your level of coverage.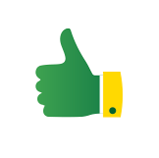 Stay Positive
Last but not least stay positive. Theft can happen to even the savviest of travellers.
Share This Guide With Your Travel Buddies
More Survival Guides From 1Cover