Cheap Travel Insurance Tips
Finding cheap travel insurance means knowing the cover you need and understanding excess. While it's easier to buy an insurance plan from the first provider you come across, it pays to shop around for the best deals prior to travelling. Different insurance providers can offer numerous levels of cover based on aspects such as destination, number of trips (i.e. single or multi-trip), age of the travellers, and more.
Here we're discussing the best ways to find cheap travel insurance, and actionable tips to keep travel insurance costs as low as possible without compromising on the level of cover you get.
Never Buy From A Travel Agent, Airline, Or Tour Operator
The secret to finding cheaper travel insurance is getting it directly from the provider. Travel agents, airlines, and tour operators are middlemen, and they often charge up to 50 per cent more than if you bought your insurance policy directly from the provider. With 1CoverTravel, there are no middlemen, which means the cost of travel insurance is always affordable.
Do shop around for insurance plans provided directly by insurers — they're usually the cheapest as there are no additional costs.
Don't assume that the cheapest option is the best. When you come across an insurance company, do your research to find out if any complaints have been reported thus far.
Decide On The Cover You Need
Are you planning to take just one trip, or will you be travelling to multiple destinations? Will you bring electronic devices such as laptops or tablets with you? Do you need to rent a car once there? Are you travelling alone, in a group, or with your family? All these questions are essential to deciding on the level of cover you need. As a rule of thumb, the less cover you need, the cheaper your insurance policy will be. For example, a travel insurance plan that covers rental vehicle excess will be more expensive than one that doesn't.
Do make a list with your needs, and shop for a travel insurance policy that covers everything on that list.
Don't get a travel insurance policy that offers more cover than you need — you'll end up paying higher premiums.
Be Sensible About Excess
Excess refers to the amount of money that you, the policyholder, need to pay towards any claim. For example, if during your trip you required emergency medical care that got you a bill worth $500, and the excess is $100, your insurance provider will pay just $400. One way to keep the cost of your travel insurance policy low is to set the excess higher. However, keep in mind that doing so comes with a risk, and you'll need to pay the excess for every claim you make.
Do set the excess slightly higher than the initial value. If nothing that requires a claim happens to you during your trip, you'll pay lower premiums and still enjoy your experience!
Don't get a policy that charges "per benefit section" as you might be charged two or more excesses per claim.
Choose Annual Cover If You Travel More Than Three Times A Year
If you're an avid traveller and plan to take multiple trips within one year, it's cheaper to buy an annual policy and pay a one-time fee rather than buy multiple single-trip policies. The savings might be quite significant if you travel more than three times a year, however, keep in mind that an annual policy won't cover backpackers on extended trips.
Do buy an annual policy if you plan to travel more than three times a year.
Don't buy an annual policy if you're going on an extended backpacking trip. You will be covered for a maximum of 31 days, so should anything happen after the 31st day, your insurer won't pay your claims.
Don't leave home without having your travel insurance plan in place! Check out 1Cover's comprehensive travel insurance policies and get the coverage you need for your trip to be totally stress-free!
Learn More About What's Covered with 1Cover

Why Get Travel Insurance?
Travel insurance provides more benefits than you think.

The Dangers of Buying the Cheapest Insurance
Buying poor quality insurance can cost you in the long run.

Cheap Family Travel Insurance
How to get your whole family covered for less.
Our comprehensive guide for snowbirds and seniors travel.
Further Reading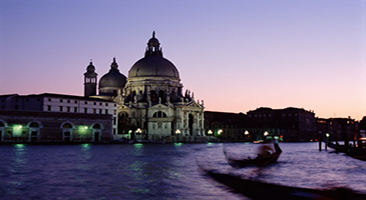 Europe is great for a getaway but make sure you're prepared. Check out our Europe guide for travel tips.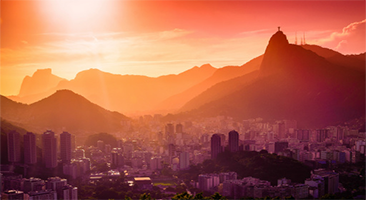 Mexico is a beautiful place to enjoy, but it can be dangerous for the unaware traveller.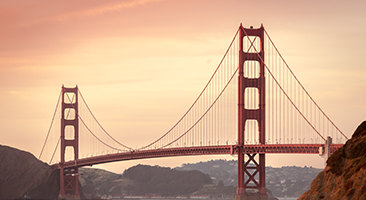 Keep yourself safe on your next trip to the states and check out our travel information.
More Information About Popular Destinations