How To Avoid Huge Medical Bills In The U.S.?
Planning to cross the border to the US soon?
Whether it's for a spring break trip or a ski vacation, visiting the United States comes with risks — and we're not talking about scam artists or thieves only. The nation is known for having the highest costs for medical care around the globe, and a single trip to the emergency room for a few stitches and some antibiotics can cost hundreds of dollars.
So how does the medical system work in the US, and what can you expect if you require medical assistance during your trip to the States? Here's what you need to know:
Canadians Don't Get Free Medical Care
The US healthcare system isn't free for foreign visitors and sadly, Canadians don't make an exception to the rule. While hospitals and doctors will treat those needing help, at the end of the procedure patients will be asked for their details so an invoice can be mailed to them. You are expected to pay for all treatment costs including:
medical supplies
medicines
surgeries
ambulance transportation
everything needed to make you well again
Of course, the total cost of medical care in the States can be anything between a few hundred and hundreds of thousands of dollars, especially if surgeries are involved.
If you are not covered by travel insurance, you may be transported to a welfare-based hospital. Unfortunately, such hospitals don't provide quality medical services, and they have very long wait times for non-emergency treatments. If you aren't insured prior to travelling, expect your trip to be extremely costly should you need to be hospitalized.
Why You Need Travel Insurance
Leaving aside lost luggage, delayed/cancelled flights, and stolen documents, one of the most important benefits of buying quality travel insurance is the coverage provided for medical care. Whether it's influenza, a local illness, or something more serious such as an accident or aggravated assault, your insurance plan will cover all treatment costs, including emergency room care, medicines, and ambulance transportation.
Keep in mind that buying your insurance cover from a reliable provider is a must for your peace of mind. Cheap insurance can put so many restrictions that barely anything is covered, or it may not provide enough coverage in case of a really hefty medical bill. 1Cover provides comprehensive travel insurance plans that have been specifically designed for Canadians looking to cross the border to the States, offering excellent coverage for emergency medical care. Click here to get a quote and find out more about what's covered!
FAQs
Is U.S. Emergency Medical Care Free For Canadians?

No. While you won't be refused treatment from hospitals and doctors, you will be expected to pay for anything used to treat you and make you well again, such as medical supplies, medicines, surgeries, ambulance transportation, etc.
What About Travel Insurance? Do I Need To Pay For Medical Care If I Am Insured?

If you have travel insurance, and the amount of money needed to pay all treatment costs is covered by the insurer, then you won't need to pay for medical care. However, if the insurer will cover only a part of the bill, you will need to pay the remaining amount to the hospital.
I Have Health Insurance In Canada. Is It Viable In The States?

No. Once you cross the border to the United States, your private health insurance won't cover the costs of medical care. Your insurance provider will address the costs of your healthcare only as long as you're in Canada. If your GHIP covers anything at all, it will be less than 10% of the overall cost of your treatment.


Recommended For You
Party hard, but party safely. A little knowledge on keeping yourself and your friends safe goes a long way.
Learn more about US immigration.
Learn the best places to escape the winter months.
Find out are some fun places to visit across the border.
The US health care system is notoriously expensive. Find out how to avoid huge bills.
Keep your pockets full on your next trip to the US.
Learn More About What's Covered with 1Cover

Most Dangerous Places in the US
Our guide to staying our of trouble in the US.

How To Avoid Common Holiday Accidents In The U.S
Keep yourself safe on your next trip to the US.

The 10 things We Love and Hate about Vacation in the U.S
The good, the bad and the ugly

8 Tips to Prepare for a Road Trip in the U.S
With such a huge land mass, the US is the perfect place to have a road trip.
Further Reading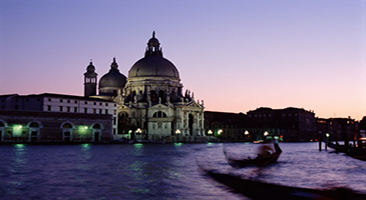 Europe is great for a getaway but make sure you're prepared. Check out our Europe guide for travel tips.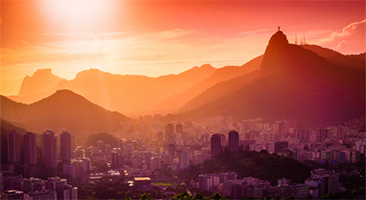 Mexico is a beautiful place to enjoy, but it can be dangerous for the unaware traveller.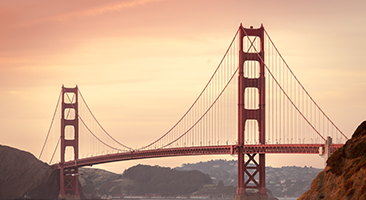 Keep yourself safe on your next trip to the states and check out our travel information.
More Information About Popular Destinations