The Ultimate Cross-Border Trips to the US
If you're planning a road trip, a cross-border road venture into the US might be the perfect idea for your itinerary. The US has several fun locations just a few hours from the border. You'll find something for everyone whether you prefer outdoor adventures, shopping or a taste of the big city.
Shopping at the Mall of America
Just a short drive from the Canada border, the Mall of America is a shopper's paradise. Located in the Minneapolis, Minnesota area, this mall has something for everyone. Besides having some of the best known stores inside, such as Macy's, Marshall's and Nordstrom, the Mall also features several fun attractions.
One of the most exciting places to visit in the Mall is Nickelodeon Universe, which is an indoor theme park. Kids of all ages will enjoy roller coasters and other rides. Moose Mountain is an 18-hole miniature golf course stationed within the Mall. While there, you'll want to visit the Sea Life Minnesota Aquarium, which includes a 300-foot tunnel, to get an up-close look at the sea life.
Outdoor Adventures & Scenic Views Oregon
Make your destination Portland, Oregon, which lies just 500 km south of Vancouver, and enjoy several stops along the way. Scenic drives will inspire you to take out a few minutes or hours to enjoy the local attractions and activities. With biking and hiking trails, rivers for kayaking and swimming, you'll want to spend as much time as possible outside.
Spend the night under the stars instead of a hotel room when you choose one of the campsites near the city. For those who like adventure, but not quite so much, there are several gardens and parks to visit. Forest Park is one of the most popular for outdoors people, whether they are looking to run, bike or ride a horse.
City Life in the Big Apple
Located just 600 km from Montreal, Eastern Canadians can enjoy a weekend trip to New York City for a taste of big city life. Everything from Saks Fifth Avenue to Neiman Marcus to Bloomingdales is located somewhere in this city.
Enjoy a day of shopping before a night on the town. Broadway musicals, plays, concerts and sporting events provide a variety of options to fit almost any visitor. If you prefer, you can try out some of the local nightclubs or restaurants for a distinctly New York experience. Venture a little farther out and visit New Jersey, Philadelphia or even Washington, D.C. to experience the local history, entertainment and food.
While in New York, make time for cultural events and museums, such as the Fenimore Art Museum, which boasts a wide variety of American folk art as well as American Indian art. While you're this close, you'll want to stop in at the National Baseball Hall of Fame and Museum to experience the rich history of America's favourite pastime.
Tips for Traveling Across the Border
You will have to plan ahead if you want to take a road trip across the US border. You'll need to have proper identification for everyone, which includes passports.
If you go shopping while in the US, you will need to declare your purchases. Any car repairs will also need to be mentioned when you cross the border. Once you arrive at your destination, consider getting a car for hire as opposed to driving your own. Purchasing travel insurance can ease the pain of unexpected travel or medical emergencies. Remember, the health insurance plans offered by the Canadian government may not pay for out-of-country expenses, and care in the US is very expensive.
A quick cross-border trip to any of these destinations will be fun, but make your plans early and select a location that fits your interests. Exploring a new place just a few hours from your home is a convenient and fun way to take a vacation.
Learn More About What's Covered with 1Cover
Get a quote for your next overseas trip.
Does your credit card travel insurance measure up? Find out more.
Look after yourself when you travel.
Our comprehensive guide for snowbirds and seniors travel.
Further Reading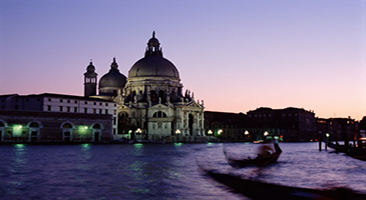 Europe is great for a getaway but make sure you're prepared. Check out our Europe guide for travel tips.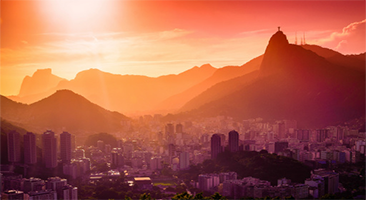 Mexico is a beautiful place to enjoy, but it can be dangerous for the unaware traveller.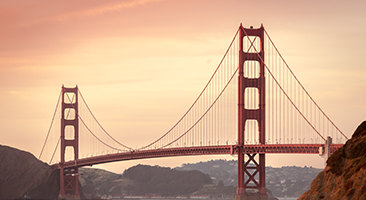 Keep yourself safe on your next trip to the states and check out our travel information.
More Information About Popular Destinations