Trip Cancellation Insurance
No one expects to have to cancel their trip when making plans, but for anyone who travels frequently has found out, not every holiday, business trip, or visit to Aunt May goes according to plan. When the unforeseeable happens and cancelling becomes the only option, having trip cancellation insurance gives you the peace of mind that you need to deal with an unexpected situation. The last thing anyone wants to do when facing one of life's hiccups is to lose money on cancelled travel arrangements. 1Cover provides trip cancellation insurance so you don't have to worry about a necessary cancellation or interruption to your plans.
Trip Cancellation Insurance Explained
From hotel accommodations to air fare, travelling can be costly. Who wants to forfeit money spent on travel plans because of an emergency? This is where trip cancellation insurance comes in. In the case of an unexpected event, the trip cancellation benefit on a travel insurance policy will cover prepaid expenses that are non-refundable. This can include things like room reservations, travel fees, tickets, and other expenses. This is an important feature which allows you to plan out your dream vacation, without having to worry about unexpected financial loss.
What happens when your trip is interrupted or delayed? You may have to pay for things like long-distance telephone calls, transportation, and meals. Trip cancellation insurance will protect you from covered expenses, making a surprise shift in plans much easier to deal with.
Benefits and Features
1Cover offers trip cancellation insurance as a feature of our All Inclusive Single Trip and Frequent Traveller policies. Trip cancellations are not an expected part of travelling, but they can occur due to events that are completely outside of your control, leaving you with unwanted expenses. As long as a covered risk occurs while your insurance is active and you have insured the full value of your non-refundable, prepaid arrangements, 1Cover will cover 100 percent of your costs due to:
Medical emergencies, whether you, a travel companion, business partner, or other key figures in your life face an emergency
A pregnancy that occurs after booking your trip, and you or your travel companion won't be able to travel
Problems with travel visas that arise and are out of your control
A formal travel advisory warning against travel to your chosen destination
Unexpected job loss
A cancelled business meeting
A call to service for firefighters, reservists, and other service members.
When travel is impossible or has to be delayed because of a natural disaster
Legal commitments
When your trip is interrupted or delayed due to a covered risk, 1Cover will cover the cost of unused travel arrangements and pay for any next of occupancy charges. For many cases, a subsistence allowance is also included to help you pay for meals and other necessary expenses in case your trip is interrupted. 1Cover also includes coverage if you suffer supplier default as long as your supplier is not listed on our website.
Trip cancellation insurance allows you to make travel plans without having to stress. Let's face it – life happens. It doesn't have to be a medical emergency that forces you to cancel your trip. Something as simple and common as extreme weather or a cancelled business meeting can make travel impossible.
With a travel insurance policy with a trip cancellation feature, you can make your plans without having to worry about losing money on a plane ticket or expensive room reservations. 1Coverincludes benefits for trip cancellation, interruption, and trip delay due to any covered risk. Choose from All Inclusive Single Trip if you just want one trip covered, or Frequent Traveller, which covers an unlimited number of trips within a 12 month period.
Learn More About What's Covered with 1Cover
Get a quote for your next overseas trip.
Does your credit card travel insurance measure up? Find out more.
Look after yourself when you travel.
Our comprehensive guide for snowbirds and seniors travel.
Further Reading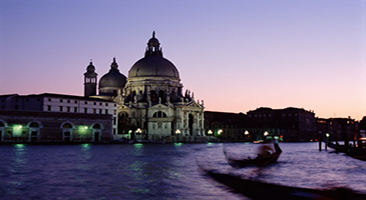 Europe is great for a getaway but make sure you're prepared. Check out our Europe guide for travel tips.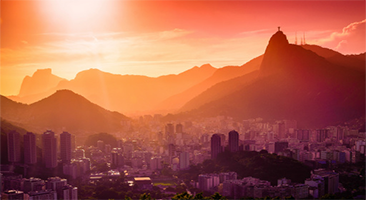 Mexico is a beautiful place to enjoy, but it can be dangerous for the unaware traveller.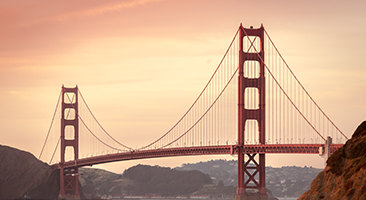 Keep yourself safe on your next trip to the states and check out our travel information.
More Information About Popular Destinations