Amazing Tips for Saving Money on a US Vacation
Travelling in the U.S. can be expensive. When you add up dining, airfare, accommodations, and entertainment, you can end up with a huge bill; unless you follow these brilliant money saving tips. With a little foresight and an eye for deals, you can have an affordable, fun vacation for the whole family. Be smart, savvy, and flexible, and enjoy your trip to the U.S. without breaking the bank. This will leave you more to spend on your next holiday!
Following these tips to save money, and still have a memorable vacation.
When booking your flight, clear your browsing history and delete your cookies routinely. You need to shop around in order to compare prices, but airlines are known to raise prices if they know you have been eyeing flights to a particular destination. You can also search from different devices to prevent price hikes.
Be an airline cheerleader. Sure, it pays to collect frequent flier miles and cash in from time to time, but have you ever thought of sending a little positive feedback to your favourite airline? Believe it or not, successful companies do love to hear from their customers. Let them know what you liked, and you may receive a nice little discount in return.
Travel when no one else is. Try heading to the beach the first or second week of September when kids across the U.S. are back in school. The weather is still beautiful, but room rates drop dramatically.
Eat like a local. Avoid tourist hotspots when choosing where to dine out – they tend to be overpriced. Ask the locals where they eat. You may stumble upon a few dining gems.
Go grocery shopping. It sounds strange while you are on vacation, but you will save lots of money (and probably eat healthier too) if you stock up on fresh fruit and veggies for snacks, and make your own sandwiches.
Be a national park aficionado. National parks tend to have free parking and gorgeous national attractions to enjoy, usually for a couple dollars or no cost at all.
Join a free yoga class! Yoga and meditation have become really popular in many U.S. cities. No one says you have to be a local to participate in a free class. You'll have fun, get some exercise, and relieve some travel stress!
Pack granola bars. Sightseeing can really build up an appetite. Instead of being stuck buying a $12 dollar hot dog at the museum because you are starving, fill up on the granola bars stashed in your backpack.
Rent a bike. Most major cities in the U.S. have places where you can rent a bike. Why not bike from attraction to attraction? You will save money on taxi fares and get some exercise.
Check the local paper for craft fairs, art shows, and concerts in the park. There is always something going on for free, you just have to look through the local publications to find out what you can enjoy for free.
Go out for lunch, not dinner. A lot of restaurants serve a similar menu for lunch and dinner, but the lunch time fare tends to be much less expensive.
Bring your own coffee or tea. A cup of coffee in the U.S. is not cheap. If you like to wake up and drink a fresh cup of tea or coffee each day, you will save a lot of money if you bring your own electric travel kettle. Pack some instant coffee or your favourite tea, and you are all set to sip and enjoy.
Go to matinees. Early shows, whether you are planning on watching a movie, play, or dolphin performance, tend to be less expensive.
Travel with travel insurance. 1Cover provides emergency medical coverage on all our policies, and the kids are covered for no extra cost so you can travel with peace of mind, and more spending money.
Sign up for your favourite hotel's rewards program. Not only will you save on reservations, you may also get to enjoy other perks like better rooms when available.
Wake up early enough for the free complementary breakfast.
Stay in residential areas. As long as the destination you are travelling to is safe, you may want to look at accommodations in more residential areas. You'd be surprised how much you will save by booking a room a couple blocks away from the high tourist areas, and you may even meet a few locals.
Search for deals online in advance. Today it takes a few minutes to check for deals online. Most shows, theme parks, and other usually pricey places will have deals available. Always look before you book.
Never pay ATM fees. ATMs are tourist magnets. Use your debit card instead and save your cash for places that won't take plastic.
Start a travel blog and let business owners know. First, you will probably have a lot of fun chronicling your travels. Second, you may receive discounts, samples, and other freebies if managers or owners know you are spending the time to review their business.
Money Saving FAQs
Do Hotel And Airline Rewards Expire?

It depends. Make sure you are clear on expiration of points, gift cards, and other money saving tools. You don't want to make a huge effort collecting rewards, only to let them expire before you save any money.
Which Are The Best Times To Travel To Save Money?

Different regions of the U.S. have different off-seasons. As a general rule, June through August, late March, early April, and Christmas time are the most popular time for travel in the States. If you can book a trip in the fall or plan on spending February in the warmer south, you may be able to save a lot of money.
Is Travel Insurance Expensive?

Travel insurance is very affordable, and flexible. 1Cover has several policies, so you can choose which one is right for your budget and travel style. All policies include emergency medical coverage and benefits like concierge service and BagTrak services.
Learn More About What's Covered with 1Cover
Get a quote for your next overseas trip.
Does your credit card travel insurance measure up? Find out more.
Look after yourself when you travel.
Our comprehensive guide for snowbirds and seniors travel.
Further Reading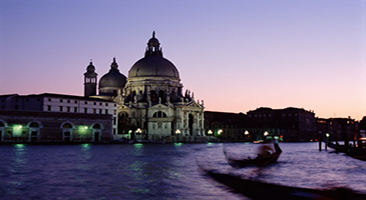 Europe is great for a getaway but make sure you're prepared. Check out our Europe guide for travel tips.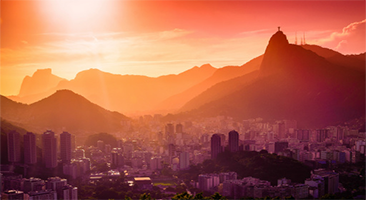 Mexico is a beautiful place to enjoy, but it can be dangerous for the unaware traveller.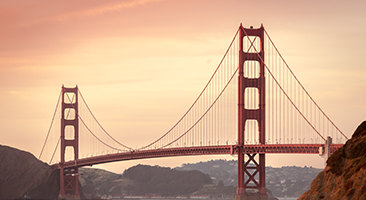 Keep yourself safe on your next trip to the states and check out our travel information.
More Information About Popular Destinations