How To Avoid Holiday Scams
Looking to book a trip?
Before you leave home, you'll want to get yourself ready for some common scams you're likely to come across during your trip. Scam artists are everywhere, and sadly they're becoming increasingly convincing. From phone scams to last-minute "deals," bogus tour operators, and surprise prizes, there are plenty of scams you need to be wary of during your spring break trip.
Keep reading to find out how to avoid them and make your trip the best it can be!
Always Book Through A Reliable Travel Agency
If you're going to book your trip through a travel agency or online booking company, make sure it's a legitimate one first. Many fake travel agencies claim to offer unmatched discounts of up to 80 per cent on travel packages. While online booking companies normally offer better deals if you buy a flight + hotel + car package, they never give such discounts. If it seems too good to be true, it probably is — so stick with a reliable agency instead.
Do - Thorough research of the destination or company offering the travel deal. Look for online reviews, it's the best place to find whether or not customers have been scammed by the company before.
Don't - Don't book through an agency that claims to offer the cheapest deal. It's better to pay a few extra bucks than end up getting scammed.
Get Everything In Writing
So you've found a travel agency that offers great deals on their travel packages — and most importantly, they seem legitimate. Before you embark on your journey, make sure to get everything in writing, such as travel itineraries, booking confirmations, and vouchers.
This way, if it turns out to be a scam, you'll have enough proofs to show the credit card company to dispute the charges and get your money back. If the company tries to get away without giving you anything in writing, go someplace else — you're supposed to enjoy your spring break trip, and not spend your time chasing scammers, right?
Do - Read all conflict resolution policies before booking.
Don't - Give into high-pressure sales tactics. If you aren't given enough time to do your homework, pass, and go onto the next spring break deal. There's more than one available!
Pay With Your Credit Card
Why? Because, if anything happens and the travel agency is a scam, you can dispute the charges with your credit card company and not be held liable for them. Makes sense, right? Always stay away from companies that insist you pay with cash or cheque — legitimate agencies always provide several payment methods, and a credit card is usually at the top of the list.
Do - Check with your credit card company prior to booking. Most reputable companies will be happy to check with their fraud department for news or warnings about a company.
Don't - Don't assume your credit card company will provide a resolution in cases of dispute. Creditor policies vary widely, and checking with your card carrier prior to booking is advised.
Be Wary About "Winning"
Watch out for scams saying that you've won a free trip, a deeply discounted travel package, or other kind of such prize, especially if they're unsolicited offers. Scammers will usually ask for personal information or credit card information, claiming this will help you redeem the — non-existent — prize. And once they have your info, you could have your identity or money stolen!
Whatever the prize is, it's best not to "claim" it — it will be safer for you, and your vacation won't be compromised.
Do - Alert the proper agency if you suspect a scam. Many of these contests are run by one group of offenders on several levels, and alerting authorities may save you future headaches.
Don't - Don't give any credit card information to the person or company right away. Ask for a call back number, and call back after you've done your research.
Get Your Travel Insurance In Place
Travelling with peace of mind doesn't have to be expensive — and with the right travel insurance cover, your trip can be super enjoyable and fun. Have you lost your luggage, or has your flight been delayed or cancelled altogether? Do you require hospitalisation or emergency medical services? A comprehensive travel insurance plan will offer you the coverage you need when the unforeseeable happens, and pay for all expenses.
If you're ready for travel, be sure to check out 1CoverTravel's insurance plans — they're simply your best bet!
Recommended For You
Find out some of the fun places to visit across the border.
If you're heading to the U.S. make sure you know the visa requirements before crossing the border.
U.S. health care is expensive! Don't believe us? Read further to see how much a common medical procedure is.
If you're going on a road trip take our advice and check out our 8 tips to prepare.
Learn More About What's Covered with 1Cover
Unsure of where to go on your next adventure? Check out our guide on the best destinations.
Are you prepared for your trip? Use our checklist to make sure.
Learn more about how to avoid the most common accidents and keep you and your friends safe.
Read our guide on how to stay safe when partying.
Further Reading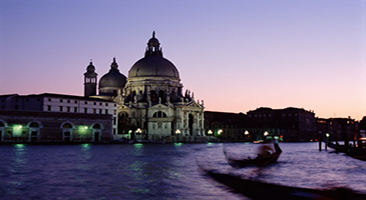 Europe is great for a getaway but make sure you're prepared. Check out our Europe guide for travel tips.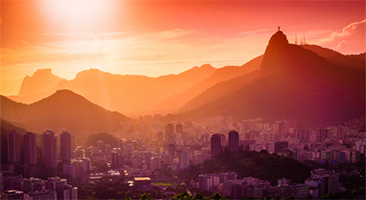 Mexico is a beautiful place to enjoy, but it can be dangerous for the unaware traveller.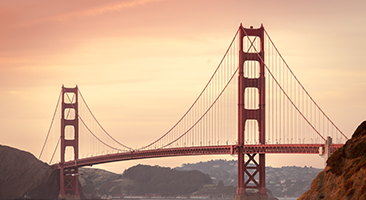 Keep yourself safe on your next trip to the states and check out our travel information.
More Information About Popular Destinations