Compare Travel Insurance
Choosing a travel insurance policy isn't a simple task. With lots of insurance companies and different levels of cover to choose from, you may spend days trying to figure out which one is best for you. Do you really need so much coverage for medical expenses? And what is "rental vehicle excess" supposed to mean?
We're discussing the do's and don't's of selecting the right insurance plan for you below. Be sure to bookmark this page so you can always come back to this guide when choosing a policy is giving you a hard time.
Single- vs. Multi-Trip Policies
One of the first things to consider when choosing your insurance policy is whether you need a single- or multi-trip policy. A single trip is when you leave home, travel for a time, and then return home. It doesn't matter if you visit twenty countries or just one — it counts as a single trip nonetheless since you'll be leaving and returning home only once. A single-trip insurance policy covers you for the duration of this trip. If, once you return home, you decide to take another trip, you won't be covered under the same policy.
A multi-trip is when you leave and return home multiple times. Multi-trip or annual policies cover you for the period of one calendar year, no matter how many trips you decide to take during this time. It can be three, four, five, or even a hundred trips — they will all be covered under the same policy.
Do buy a multi-trip/annual policy if you plan to travel more than three times a year. A multi-trip policy is usually cheaper than buying multiple single-trip policies.
Don't choose a multi-trip policy if you go on an extended backpacking trip. Most policies limit the duration of one trip to 30-75 days. If your trip exceeds this duration, further travel will not be covered by the policy until you return home.
How Much Cover Do You Need?
Deciding on the right level of cover can be the most difficult part of all when shopping for travel insurance. Basic plans usually include coverage for medical expenses, delayed/cancelled flights, and personal liability. However, a more complex travel insurance policy is desirable for your peace of mind.
Electronic devices: if you plan to bring your electronic devices with you (such as laptops, tablets, and even your smartphone), you may want to insure them as well in the event they're stolen or you lose them.
Car rental: want to rent a car once you reach your destination? Opt for a plan that also offers rental vehicle excess. Should anything happen to the car while in your possession, you won't be held liable for the costs incurred to repair/replace it.
Lost luggage: if your luggage is lost or stolen from you during your trip, your insurer will pay for replacing it. This also applies for your passport and other personal documents.
Trip delay: if your trip is delayed or even cancelled due to a covered risk, the insurance company will cover, to the limits outlined in the policy, the costs incurred by the delay/cancellation.
If you plan to go on a ski vacation, consider choosing a travel insurance policy that has been specifically designed to accommodate your needs.
Be Sensible About Excess
Excess refers to the amount of money that you, the policyholder, need to pay towards any claim. Let's say that your smartphone, worth $600, is stolen from you during your trip. If the excess is $100, then your insurance provider will cover just $500. If you want to keep travel insurance costs low, set the excess higher. Keep in mind that, for every claim you make, you need to pay a separate excess, which means more expenses for you.
Do consider setting the excess higher if you're travelling to a place where the crime rate is lower than the national average.
Don't get an insurance plan that charges per benefit section. You may end up paying two or more excesses for every claim you make!
Don't Shop Price Alone
Nobody denies that travel insurance can get really expensive, especially when the level of cover is higher. But while cheap policies may seem good, they come with many risks:
The insurance may be fake.
The insurer may put so many restrictions that barely anything is covered.
The insurer may refuse to pay your claims.
Claims might be paid at a snail's pace.
Stick with a reliable insurance company, even if the premiums are higher. 1Cover offers the best travel insurance policies for Canadian travellers and visitors to Canada. Check out available plans to learn more about what is covered!
Learn More About What's Covered with 1Cover
Get a quote for your next overseas trip.
Does your credit card travel insurance measure up? Find out more.
Look after yourself when you travel.
Our comprehensive guide for snowbirds and seniors travel.
Further Reading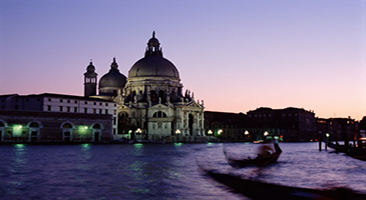 Europe is great for a getaway but make sure you're prepared. Check out our Europe guide for travel tips.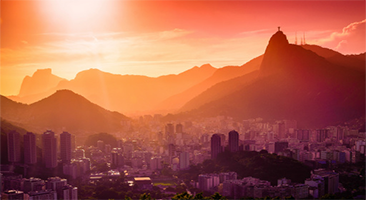 Mexico is a beautiful place to enjoy, but it can be dangerous for the unaware traveller.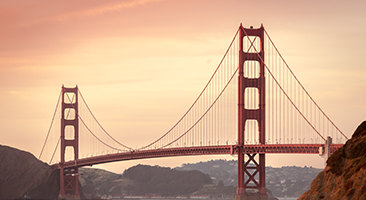 Keep yourself safe on your next trip to the states and check out our travel information.
More Information About Popular Destinations