Credit Card Travel Insurance
Credit card travel insurance may come as a free benefit on your credit card – why not use it as coverage for your next trip? While the idea of having instant protection simply by using your card to make travel purchases sounds convenient, there is a catch. Credit card travel insurance plans tend to come with a surprising number of limitations! Also, while they are generally a "free" benefit, you still end up paying through the annual fee on your travel benefits card, whether you use the insurance benefit or not.
With 1Cover Travel Insurance you get reliable coverage at an affordable price. No catches, no surprises. You also get the freedom to choose the plan that fits your needs, whether you want comprehensive coverage for one trip abroad, a plan that provides annual coverage for unlimited travel (perfect for frequent travellers), or even coverage for travellers who are planning to visit Canada.
Limitations You Should Be Aware Of
If you believe that you have sufficient coverage through your credit card, think again. Here are just a few of the common restrictions and limitations that you may have signed up for:
Your credit card company may only provide coverage if you purchase your holiday expenses with your card. You have to activate your benefits through travel purchases, something many holiday goers are unaware of.

You may only receive basic health coverage with a credit card benefit plan. With 1Cover Travel Insurance you can get up to $2 million dollars coverage for emergency medical expenses, 24/7 emergency assistance, emergency dental and evacuation protection, and coverage for hospital expenses. 1Cover will even cover the cost of sending a loved one or caretaker to be with you during an unexpected hospital stay.

Pre-existing conditions are generally not covered with your credit card. This means that many travellers are not eligible for coverage. Don't assume that your credit card will look after you. Pregnancy, recent hospitalization, or a recent doctor's visit can all exclude you from receiving benefits.

How long are you going to travel for? Your card may only cover a specified number of trips. The 1Cover Travel Insurance frequent traveller and BorderHop plans cover an unlimited number of trips, giving you the freedom to travel the world.

Read the fine print. Some cards do not offer basic benefits like coverage for flight delays, accidents, loss or damage to your luggage or hotel burglary. 1Cover Travel Insurance covers many possible mishaps of travelling, from trip interruption and cancellation coverage to help with lost, damaged, or delayed baggage items.
Why Get Travel Insurance?
Vacationing without travel insurance is risky business. From transport issues to the potential for injury or accident, there are plenty of risks that come with participating in typical activities that you may enjoy on your holiday. With great coverage from a trusted insurance provider you can enjoy your vacation, see the sights, and have your adventure without having to worry about what will happen if something goes wrong.
Sure, credit card travel insurance is an option, but is it really more affordable or convenient than signing up for comprehensive coverage from an experienced travel insurance company? Considering the cost of annual fees that come with some credit cards (BMO World Elite MasterCard charges $150 annually, Scotiabank Platinum American Express charges $399 per year) many travel insurance plans are significantly more affordable. Signing up is easy. You can purchase your plan online or over the phone, no hassle, and no mandatory purchases. Plus, you can get real comprehensive coverage instead of having to settle with a limited plan.
Why get travel insurance from a trusted company instead of using your credit card company's plan? Because you know what you are getting – solid, comprehensive protection catered to your travel plans. 1Cover Travel Insurance has been around for 10 years, providing over one million travellers with peace of mind. With world-class customer service, customer-focused policies, and a reputation for reliability, 1Cover is the go-to Canadian travel insurance company when you need a plan that you can trust.
1Cover offers a variety of plans including the Annual BorderHopTM option for frequent travellers to the U.S., the All Inclusive policy that includes coverage for cancellation, baggage and delay, and coverage for non-residents who want to cover their stay in Canada. Click or call today to see how easily 1Cover can put your mind at ease – and keep you enjoying your vacation no matter where you go.
Learn More About What's Covered with 1Cover
Get a quote for your next overseas trip.
Look after yourself when you travel.
Our comprehensive guide for snowbirds and seniors travel.
Further Reading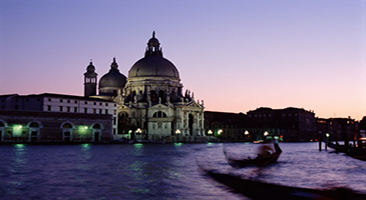 Europe is great for a getaway but make sure you're prepared. Check out our Europe guide for travel tips.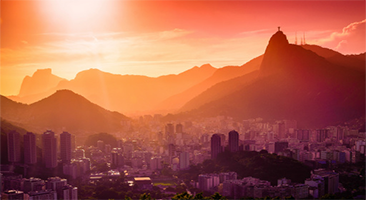 Mexico is a beautiful place to enjoy, but it can be dangerous for the unaware traveller.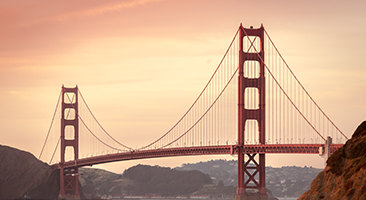 Keep yourself safe on your next trip to the states and check out our travel information.
More Information About Popular Destinations