1. What's This Guide All About?
1Cover's UK Survival Guide is packed full handy hints, tips and tricks from those in the know to keep you safe on your next trip.
What Do We Know About Safety? Well, we've been working in the travel insurance industry for over 10 years so we're the most up-to-date travelling buddy that you could ever wish for. We take safety seriously, but we won't ever sound like your mother. We also like to have fun, because that's what travel is all about!
The United Kingdom may be a small island but with its vibrant cities, green countryside and rich history, it's a fascinating place to visit. While the UK is half the size of the France, it boasts a population in excess of 60 million people! It's truly a modern, multi-cultural powerhouse of a country.
Although a relatively safe travel destination, the UK can be dangerous for the unwary traveller. From street robbery to unlicensed taxis, the risks are there, make sure you know before you go, so you can get the most out of this amazing place.
2. The Best Of The UK
It would take a lifetime to see all of the UK in its entirety.
However there are a few sights you simply must see.
Take In Some Culture

The UK is steeped in history with hundreds of cultural sites and activities you won't see in Canada. Take a tour around a medieval castle, go to a museum or visit a cathedral - there are tons to choose from and many of them are free.
Explore The Outdoors

The UK countryside has an abundance of National Parks such as the Peak District in the North of England and Cairngorms in Scotland. There's no excuse for not leaving the comfort of your hotel and exploring the outdoors.
Visit The Queen

Take a trip to Buckingham Palace to visit her majesty herself. This is only open for a few months every summer, so hurry tickets sell out fast.
Grab A Pint At A Traditional Pub

No trip to the UK would be complete without visiting a traditional pub and having a beer with the locals.
Attend A Festival

During the summer months the UK comes alive with hundreds of music and art festivals. Glastonbury music festival and Notting Hill Carnival are the two largest festivals in the UK, but if you know where to look, you can find anything from druid festivals, cheese rolling, to hardcore dance festivals. The British love to party!
Head To The Beach

The perception of UK beaches may be one of pebbles, stones and murky water, however there are some hauntingly beautiful and wonderfully isolated beaches to visit. We recommend trying several coastal walks, just don't rely on the weather as it can be pretty grey and just a little bit wet.
3. Know Before You Go
i. Visas & Entry
Being refused entry to a country can have ramifications for your future travel, so it's best to know before you go.

If you are a Canadian citizen and are visiting for less than 6 months as a tourist you do not need a visa.

However, if you have a criminal record or have previously been refused entry into the UK you may need to apply for one.

Entry requirements can change at any time, go to Check UK Visa for up-to-date information.
Be careful what you bring into the country too - UK customs allow you to bring in a max, per adult, of:

16 litres of beer or 1 litre
of alcohol.

200 cigarettes or 50 cigars or 250 grams of tobacco.

A reasonable amount of perfume.
You can find more information of what you can and can't bring to the UK at Duty Free Goods.
ii. Sim Cards & Dialling Home

The major national operators in the UK include:
EE - Three - O2
Calling Canada From The UK
00 - 1 - Area Code - Land phone number.
00 - 1 - Nine digit mobile phone number.
00 - Exit code for dialling international numbers from the UK.
1 - Country Code of Canada.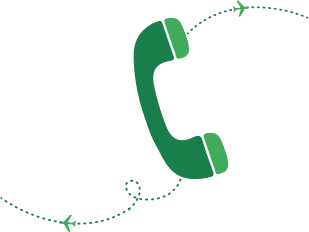 Calling The UK From Canada
011 - 44 - Area Code - Land phone number.
011 - 44 - Nine digit mobile number.
011 - Exit code for Canada, and is needed for making any international call from Canada.
44 - Country code for the UK
UK Important Phone Numbers
Emergency Services
999

Police (non-emergency)
101

National Health Service
111

CAN High Commission
+44 20 7004 6000
iii. At The Airport
Taxi ranks can be found outside all airports in the UK and many airports will also have coach services like the National Express. However trains in the UK are cheap, very reliable and more comfortable than the bus. Heathrow has three train services that will take you into London.
Heathrow Express
This is the quickest and most comfortable way of getting into central London, taking only 15 minutes to get to Paddington station. It is, however, the most expensive. Check out Heathrow Express for full details.
Heathrow Connect
This train service will take you to destinations in West London and terminates at Paddington Station, taking around 30 – 40 minutes, and is slightly cheaper than the express. Check out Heathrow Connect for full details.
London Underground
Heathrow has tube stations at Terminals 2, 3, 4 and 5 which will take you into the city. You will have to change tubes to get into zone 1 (central London) and this can take up to an hour.
Top Tip:
Always book your train tickets online as far in advance as possible, and travel during off peak periods. Train tickets are not set prices, and can vary enormously. Go to The Train Line for cheap tickets.
iv. Money
Money Exchanges
The UK might be part of the European Union but don't go changing your Dollars into Euros. The UK's currency is the Great British Pound.
What Not To Do At Money Exchanges
Try and avoid getting your dollars changed into £50 notes, these are not accepted at many shops.
Avoid getting your money changed at the airport, the rates are often not competitive and you will always have to pay a fee.
Don't use a money changer with an advertised rate which is better than any other in that area. (If the rate is too high it's probably too good to be true).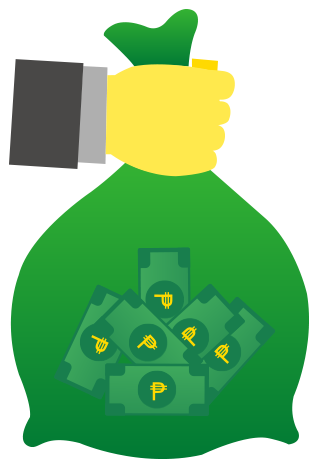 If in doubt, always go to an authorized money exchange. Any place that looks a bit dodgy probably is and it's better to be safe than sorry.
Make sure you count the money that is given to you and check you haven't been short changed.
Don't allow anyone to touch your pounds once you have counted them and are sure it's right, keep your eye on the prize.
v. Adventure Activities
The UK is a great destination for activities such as jet skiing, surfing, mountain biking, rock climbing and many more.
Always take the right precautions and make sure that you know what activities you're covered for before you go.
Some Activities That Are Covered
Some Activities That Are Not Covered
(By Pretty Much Any Insurer Because Of The Risk!):
4. Is The UK Safe?
i. Canadian Government Travel Warnings
The Canadian Government issue travel warnings for destinations depending on the security issues at hand. You can find them at the Canadian Government Travel Advisory page.
Stats and Facts
The UK is a relatively safe place but that doesn't mean you shouldn't exercise caution. Overall crime in the UK is low. But petty crime such as pickpocketing, car theft and street robberies do happen. As long as you use common sense and don't take risks you wouldn't at home your trip should be trouble free.

Never get into an unlicensed taxi as there have been many incidences of sexual assaults. To make sure a taxi is licensed choose a black cab or book a taxi in advance.

Don't walk around at night alone and stick to busier areas when exploring a new place.

Drink spiking and sexual assaults can happen so make sure if you are out drinking to stay safe. Watch your drink, and never accept a drink from strangers.

Do not take public transport alone at night, opt for a licensed taxi instead. It may be more expensive but definitely worth the extra pounds to make sure you're safe.
ii. Families In The UK
The United Kingdom is a great place for a family adventure with loads of activities suitable for all ages.
When taking your family out for the day, its best to plan ahead, a little bit of preparation can go a long way!
Family Friendly Tips:

Do Your Research
Pick family friendly hotels or holiday parks. This will ensure there are plenty of things to keep the whole family entertained and some will offer kids clubs or crèches.

Book In Advance
Save money on attractions by getting family tickets to places like theme parks and zoos. Check out Days Out for some great savings.

Explore
Visit museums, beaches and national parks with the kids. They will have a great time exploring and many are completely free!

Changing Rooms
Baby changing rooms are only available in female toilets.

Be Prepared
Not all restaurants will have high chairs so it's a good idea to bring a pram.

Budget Wisely
Childcare does not come cheap in the UK. So if you are thinking of hiring a nanny expect to pay similar prices as you would
at home.
iii. Culture And Customs
The British may speak the same language as us,
but the UK is steeped in tradition and custom. Most Brits
pride themselves on being culturally sensitive, and the
formality of their conversations will depend on how well
you know them. When you're travelling you want to avoid
foot-in-mouth moments as much as possible, so make sure you are
in the know to avoid any embarrassing situations.
Top Tip:
Be warned some places add a service charge that can be either discretionary or mandatory (usually for larger parties). So make sure you check your receipt before leaving a big wad of cash for your waiter or waitress. Tipping your taxi driver a few pounds is also okay but not expected.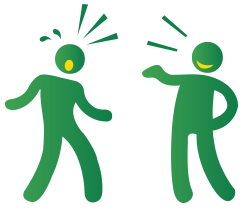 Sarcasm
British people are known for their sarcasm which some Canadians may not understand or confuse for rudeness. Sarcasm is a way of being funny or friendly in the UK so don't get offended as the person is probably just trying to make you laugh.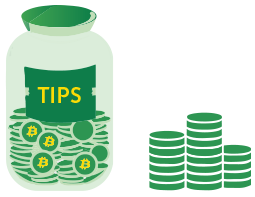 Tipping
It is a situation every tourist dreads when away on holiday. You don't want to offend but you don't want to pay too much if it's not necessary. In the UK tipping is not expected but it is always nice to show your appreciation for good service. It's usually around 10 percent at restaurants and it is not customary to tip in bars.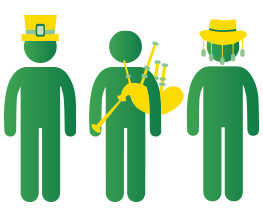 There Is A Difference
Just as Canadians don't like to be confused for Americans the English, Irish, Scottish and Welsh don't like to be confused for each other either. Nothing will rile up a Scotsman, Irishman or Welshman more than being called English. To avoid any awkward situations, and maybe starting a civil war, make sure you know the difference.
iv. Getting Around
The UK can be travelled by plane, train, car or ferry
The small size of the UK means you can explore England, Northern Ireland, Scotland and Wales with relative ease. To travel across the United Kingdom by car or train is a great way to take in some of the beautiful countryside.
Public transport is very good especially in the bigger cities which have extensive train and bus services.
Top Tip:
If travelling by train remember to book tickets online in advance. It is a lot cheaper than purchasing them on the day which will be very expensive. You can book train tickets in advance at Split Ticketing.
vi. Using The Tube
The London Underground or Tube is the fastest way of getting around the capital. But with millions of people using it each day it can be a daunting experience for any traveller. Here are some useful tips when taking the Tube.

It's Crowded
Be prepared for this. Expect pushing and shoving when you
are getting on and off trains.
Taking a lot of luggage on the tube is not advisable, it will be a hassle.

Avoid Rush Hour
If you don't fancy being squashed like a sardine in a tin, then avoid travelling at 7.30 - 9.30am and 5.00pm - 7.00pm Monday to Friday.

Watch Your Things
It goes without saying that large crowds are a pickpockets dream. Make sure you are always aware of where your valuables are on your person when using the Tube.

Get An Oyster Card
These re-fillable travel cards can
be used on most forms of public transport, and can be topped up online or at any tube station.

Don't Be Afraid To Ask For Help
The Tube can be very confusing for first-timers. If you don't know where you are going, ask a member of staff. They will be more than willing to point you in the right direction.

Get Your Ticket Ready
Before the barrier. London is a place full of people in a hurry. Fumbling around at the ticket barrier, trying to find your ticket,
will not only cause a massive queue behind you but will make everyone in that queue hate you.

Stand To The Right On The Escalator
There is nothing that will infuriate
a Londoner more than someone standing on the wrong side of the escalator and blocking their path.

Check Line Closures Before You Travel
If there is one thing that you can count on when using the Tube is that there will be closures and delays. You can get up-to-date information on train services on
the Transport of London website.
5. Street Smarts -Scams and Crime
Getting scammed can happen anywhere, but when you're a tourist in a new city you're often a prime target for scams. Read up on the scams you need to know about and you should be A-OK!

1

Beggars

Beggars are common throughout the UK.
They can become quite aggressive and may
use sob stories to get you to hand over money. Be wary of anyone who approaches you, especially at night.

2

Watch Your Cards

Credit card theft and fraud can be simple distraction techniques when you are using
your card to hidden electric devices that
steal your card information. Make sure
when using an ATM to always cover your pin.

3

Drink Responsibly

The UK has much more relaxed alcohol licensing laws than Canada, but you can still get yourself into trouble. Once venues start closing get straight into a licensed taxi and return to where you are staying. Hanging around is asking for trouble.

4

Keep Your Wits About You

As with any travel destination there are areas to be avoided as they can be unsafe especially for tourists. Inner cities areas can be dangerous with incidences of muggings and assaults.

5

Ticket Touting

Be wary of event spikers. There is no guarantee that their tickets are real or that the event they are selling tickets for even exists. If the tickets don't turn out to be legit by the time you have realised the seller will be long gone along with your money.

6

Telephone Scams

You'll receive a text asking you to call a 090 number to claim your prize. This will result in you being kept on hold indefinitely, racking up a huge bill. Sounds silly, but over 1 million people get roped in each year!
6. Looking After Yourself
Sunburn
The UK typically doesn't see the sun as often compared to Canada but that doesn't mean you shouldn't be careful. Serious sunburn and sun stroke can still happen, especially in June to August. Remember always where sunscreen when in the sun and stay hydrated.
When the sun is shining in the UK, there is no better place in the world as suddenly a collective smile is on every local's face!
Cold Weather
If it's one thing Canadians know it is about cold weather and while the UK may not be as extreme as a Canadian winter it can still get very cold in the winter months and may even snow so make sure to pack plenty of warm clothes.
The road can get extremely icy and be very hazardous in winter. If you are driving around, make sure to take extra precautions and drive slowly to avoid a road accident or choose public transport instead.
Tap water
Tap water in England, Northern Ireland, Scotland and Wales is clean and completely safe to drink.
7. Mother Nature
i. Weather
The UK has four distinct seasons. It's hot and sunny in the summer, very cold in winter and generally rains throughout the year. Pack correctly depending of what time of year you are visiting.
The weather is predictably unpredictable. Just because you are visiting in summer that doesn't mean you should only pack bikinis or budgie smugglers. Be prepared for it to be a little chilly.
The Rain
Everyone thinks it rains in the UK the whole time, however this is not the case. Although due to what the Brits call "Mizzle" i.e. a light rain, and grey skies it can seem like you go days without seeing blue sky! Always have an umbrella or light rain coat handy.
ii. Beaches
There are plenty of beaches all over the UK and they are pretty safe. But you should still be aware of the risks. Here are some handy tips when at the beach.
Flags At The Beach
When it comes to safety on the beaches there are a few things to look out for:
Red and Yellow Flags
This flag means the area is patrolled by lifeguards and it is safe to swim.
Red Flags
When red flags are flying you should not enter the water as it means there are strong currents and rip tides that can be very dangerous.
Black and White Chequered Flags
This flag means that the area is safe for using watercrafts like surfboard and kayaks. It is unsafe for swimming and using body boards.
Orange Windsock
This means there are dangerous wind conditions and you should never use inflatables as you could get dragged out to sea.
8. What To Do In An Emergency
i. What Do I Do If I Lose My Passport?
Your passport is your ticket to ride so try not to lose it down the back of a couch, or leave it in the back of a taxi. Follow these handy steps if you do lose your passport.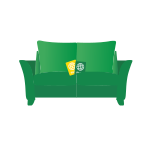 Look In The Last Place You Left It!
Seems simple right? But sometimes your passport may have been left at the last place you stayed so call the hotel.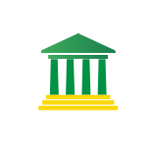 Report It To The Government ASAP
If you are unable to find it after searching far and wide (or you know for a fact it was stolen) then you need to report it to the government.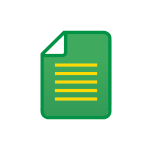 Prepare Documents To Get A New Passport
Things you will need to do to get a replacement passport include: an application form, photos and possibly booking an interview.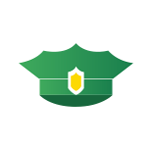 Report To The Police Within 24 Hours
Of it occurring. Ensure you get a police report documenting the loss or theft. You will need this report to make a travel insurance claim.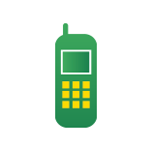 Call Your Travel Insurance Company
To report the claim as soon as you can. That way you can confirm cover and seek advice.
Important Contacts

Non-Emergency Policy Number
101

Canadian High Commission
+44 20 7004 6000
ii. What To Do If I Have A Medical Emergency?
If something serious happens and you find yourself severely sick or injured you're going to need to get to a hospital, and fast. Always make yourself aware of your nearest hospital, just in case.
Canada and the UK do not have a reciprocal healthcare agreement which means that you will be charged for the National Health Service, hospitals and GP services.

If you need to see a doctor call NHS Direct to locate local GP surgeries, dentists, opticians or pharmacies that are available 24 hours.
If you are prescribed medicine you will have to pay for it at a pharmacy.



In the case of a medical emergency the number to call is 999 or you can call the NHS non-emergency line by dialling 101 if your illness or injury is less serious.
iii. What To Do If You're Robbed Overseas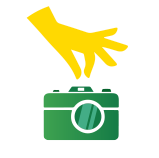 Keep Your Cool
Don't panic (and don't fight back if you are aware of the robbery). Your camera isn't worth as much as your life so best not to risk it.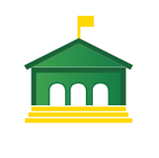 Get Help
Contact your embassy or high commission office to get assistance if needed, such as if you have troubles with the local police.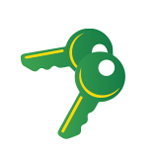 Report Stolen Keys
Report stolen keys to your hotel. Replacement keys and locks may need to be arranged.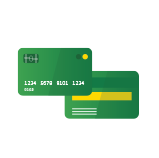 Cancel Cards
Cancel all credit cards and report them stolen to your bank.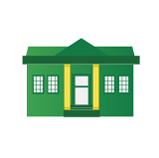 Go To The Police
Find the nearest police station and report the incident, and obtain a police report within 24 hours.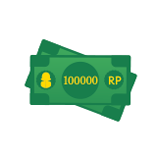 Organize A Money Transfer
If all your cash and access to money was stolen you can arrange for a money transfer from someone back home.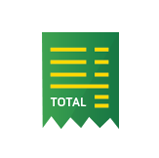 Speak To 1Cover
If you need to replace items such as your beloved camera speak to your insurance company to find out what is covered.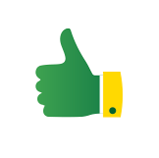 Stay Positive
Last but not least stay positive. Theft can happen to even the savviest of travellers.
Share This Guide With Your Travel Buddies
More Survival Guides From 1Cover