1. What's This Guide All About?
1Cover's USA Survival Guide is packed full of hot tips and good neighbourly advice to keep you safe on your next trip.
What Do We Know About Safety? Well, we've been working in the travel insurance industry for over 10 years so we're the most up-to-date travelling buddy that you could ever wish for. We take safety seriously, but we won't ever sound like your mother. We also like to have fun, because that's what travel is all about!
You could describe the United States in one word, vast. It is the 3rd largest country in the world, and with a whopping population of approximately 321 million it's no wonder people are drawn to visit the US. With its rich history, vibrant cities and breathtaking landscapes, it's a fascinating place to visit. America has a total of 50 states, each very unique to the next, making it one of the most diverse countries in the world.
Although a relatively safe travel destination it still has its fair share of dangers. From petty theft to gun violence, make sure you are aware of the risks so you can have a safe and worry free trip.
2. The Best Of The USA
Before we go through all the things you might need to be careful of, here are some things that are not
to be missed while visiting the United States of America.
Explore National Parks

The US has a number of iconic national parks if you're looking to get back to nature and explore the beautiful outdoors. Head down south to the Grand Canyon or go west and visit the glaciers at Yosemite. There are tons of parks to choose from.
Check out some of the best parks in the USA.
Visit The Big Apple

No trip to the US would be complete without visiting the city that never sleeps. New York City is one of the most popular spots in the US that attracts more tourists than anywhere in the world. Immerse yourself in this vibrant, buzzing city, you won't be disappointed.
More on NYC.
Head To The Beach

The US is blessed with a wealth of gorgeous beaches. California, Florida and Hawaii are the number one spots for good surf and warm climate all year round. But don't forget the east coast, home to some beautiful beaches that are especially gorgeous in the summer.
Check out the states top 10 beaches.
Play At A Theme Park

America has over 500 theme parks spread across the country! If you're travelling with children then visiting a theme park can be a fun-filled, exciting experience for the whole family. Check out Orlando, Florida - the Theme Park Capital of the world!
More on theme parks.
Go On A Road Trip

One of the best ways to see a good chunk of the states is to hit the road with your best friends or family. A road trip is like your own personal hop on hop off bus except you get to make the rules. Try a scenic drive on California's Pacific Highway 1!
America's best road trips.
Watch A Ball Game

The start of April means the start of Baseball season. If you get a chance, buy some tickets, drink some beer and grab a hot dog. It doesn't get more American than that. You may even get a chance to cheer on Canada's very own Blue Jays. A great way to show Canadian spirit across the border!
Check out the major league schedule.
3. Know Before You Go
i. Visas & Entry
Before you go booking your holiday to the US make sure you are aware of what you need to get in.

If you a Canadian citizen you do not need to apply for a visa to visit the U.S.

Canadians need to present a valid passport for air travel and can stay in the US for up to 6 months.


To get up-to-date information on entry requirements click here.



Be careful what you bring into the country too – US customs are very strict and you want to be prepared so there are no issues when entering the country:

Declare all plant and animal products.

No more than 200 cigarettes or 100 cigars.

Only 1 litre of alcohol if you are over 21.
You can find more information of what you can and can't bring to the US here.
ii. Sim Cards & Dialling Home

Calling Canada from the U.S. won't be too expensive and when needed it won't be hard to get your hands on a SIM card. The major national operators in the US include:
T-Mobile - AT&T - Verizon - Sprint.
Calling Canada from the US:
1 + Area Code - Land phone number.
1 + Mobile phone number.

1 - Country Code of Canada.
For a full list of Canadian area codes visit here.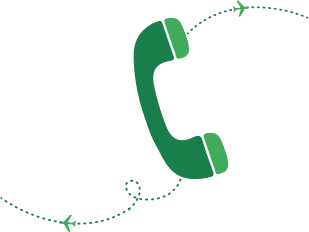 Calling the US from Canada:
1 + Area Code - Land phone number.
1 + Mobile number.

1 - Country Code of the US
For a full list of US area codes click here.
USA Important Phone Numbers

911 is the number for all emergency services including the police, ambulance, fire services and crime.

+1 (202)-682-1740 is the number for the Canadian Embassy located in Washington, DC in the US.
iii. At The Airport
US airport security is extremely tight; even for Canadians so make sure you allow extra time for security checks when departing from the airport. After going through security there are several means of transportation available:
Car Rental
There are tons of car rental companies at your disposal at most airports, however, whether you are able to rent one or not will depend on your age and driver's license.
Taxis
Taxis are available on demand as you exit the airport. Most will have enough room for you to fit in all your luggage and get you safely to your next destination.
Shuttles
Most airports, especially the bigger ones, will have a shuttle bus service available from the airport that will take you to the city centre.
Public Transport
This may be a suitable option if you don't have too much luggage with you, however, double check that the airport you are flying into will have public transportation from the airport. Not all of them do.
iv. Money
Money Exchanges
The United States currency is the US Dollar. The exchange rate between the US and the Canadian dollar can vary greatly, so it's best to keep an eye on it for a few months before travelling to ensure you get a good rate.
What Not To Do At Money Exchanges
DON'T go to a money exchange place that looks a bit sketchy. Make sure you go to an authorized exchange to avoid getting ripped off.
DON'T wait till the last minute to exchange your money as you may need some loose change for a taxi or shuttle.
DON'T walk away from the money exchange counter without making sure you count the money that is given to you and to check that you haven't been short changed.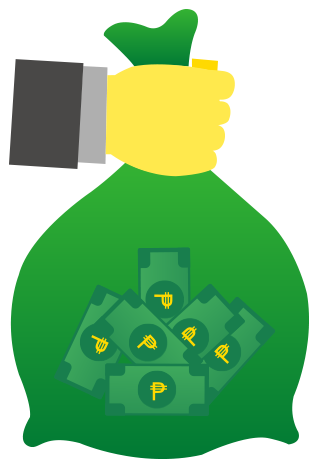 DON'T walk around with large sums of cash in your pocket. Withdraw when you need too or keep the money in a secured locker if you want to avoid withdrawal fees.
DON'T allow anyone to distract you during a money exchange or a bank transaction or you may find yourself short changed.
DON'T be surprised when you exchange your money and you receive a significantly lower or higher amount back. Exchange rates fluctuate heavily.
v. Adventure Activities
The US is home to sandy beaches and mountainous landscapes which means it's a great destination for water and outdoor activities such as jet skiing, surfing, mountain biking, rock climbing and many more. Always take the right precautions and make sure that you know what activities you're covered for before you go.
Some Activities That Are Covered
Some Activities That Are Not Covered
(By Pretty Much Any Insurer Because Of The Risk!):
4. Is The USA Safe?
i. Canadian Government Travel Warnings
The Canadian Government issue travel warnings for destinations depending on the security issues at hand. You can find them at http://travel.gc.ca/.
Stats and Facts
The US is a relatively safe place but they do have a higher crime rate than Canada which means you should exercise caution at all times.
Mass shootings/gun violence have been more frequent in the last couple of years in the US.

Burglary is another very common occurrence with reports of more than 2 million a year. Lock those doors!

Larceny/theft is the most common criminal activity in the US with more than 7 million reported cases each year.

Motor-vehicle theft is another big one. There are more than a million stolen cars in the US every year. Make sure you're parked in a safe lot.
ii. Families In The USA
The US is a great place for a family adventure with loads of activities for the whole family to enjoy. Here are a few family-friendly tips.
Family Friendly Tips:

Do Your Research
Pick family friendly hotels or holiday parks. This will ensure there are plenty of things to keep the whole family entertained and some will offer kids clubs.

Book In Advance
Save money on attractions by getting family tickets to places like theme parks and zoos. Check out Park Tickets for some great savings.

Explore
Visit museums, beaches and National Parks with the kids. They will have a great time exploring and many are completely free!

Changing Rooms
Baby changing rooms are only available in female toilets.

Be Prepared
Not all restaurants will have high chairs so it's a good idea to bring a stroller.

Budget Wisely
Childcare does not come cheap in the US. So if you are thinking of hiring a nanny expect to pay.
iii. Female Safety
The US is typically a safe and welcoming place for female travellers. As long as you use common sense and don't take risks you wouldn't at home your trip should be trouble free. We have put together a few tips for women when visiting the US.

Never get into an unlicensed taxi as there have been many incidences of sexual assaults. To make sure a taxi is licensed be familiar with how the state's taxis look or book your taxi in advance.


Drink spiking and sexual assaults can happen so make sure if you are out drinking to stay safe. Watch your drink, never leave it unattended and never accept a drink from strangers.

Don't walk around alone late at night and stick to busier areas when exploring a new place.


Do not take public transport alone at night and opt for a licensed taxi instead. It may be more expensive but definitely worth the extra money to make sure you're safe.
iv. Culture And Customs
Our American neighbours share similar culture and customs to Canadians but there are still a few differences. Make sure you are in the know to avoid any embarrassing situations.

Top Tip:
Be warned some places add a service charge that can be either discretionary or mandatory (usually for larger parties). So make sure you check your receipt before leaving a big wad of cash for your waiter or waitress.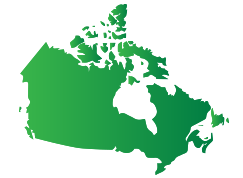 Provinces
Americans call each divided area of the country 'States' and in Canada they are called 'Provinces'. If you end up calling Texas a province you are sure to get a funny look.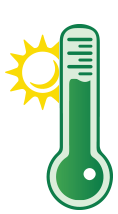 Measurements
Americans do not use the metric system which can cause a bit of confusion. You will most commonly notice this when driving that they use miles instead of kilometres. When telling temperature they use Fahrenheit instead of Celsius. Have your metric converter ready!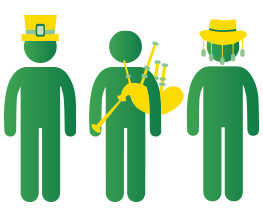 Language
The official languages in Canada are English and French but in America it's only English. However, you might be surprised with the amount of Spanish-speaking individuals there are across the border.
5. Street Smarts -Scams and Crime
Getting scammed can happen anywhere, but when you're a tourist in a new city you're often a prime target for scams. Read up on the scams you need to know about and you should be A-OK!

1

Beggars

Beggars are common throughout the US.
They can become quite aggressive and may
use sob stories to get you to hand over money. Be wary of anyone who approaches you, especially at night.

2

Watch Your Cards

Credit card theft and fraud can be simple distraction techniques when you are using
your card to hidden electric devices that
steal your card information. Make sure
when using an ATM to always cover your pin.

3

Drink Responsibly

Although the drinking age in the US is higher than it is in Canada, the US still has a high rate of crime involving intoxicated individuals and aggravated assaults. To minimize the risk, make sure you don't hang around outside bars and clubs late at night.

4

Keep Your Wits About You

As with any travel destination there are areas to be avoided as they can be unsafe especially for tourists. Inner cities areas can be dangerous with incidences of muggings and assaults.

5

Ticket Scalping

Be wary of ticket scalping. There is no guarantee that their tickets are real or that the event they are selling tickets for even exists. If the tickets don't turn out to be legit the seller will be long gone along with your money.

6

Pickpockets

Pickpockets are a problem anywhere you go but it's especially a bigger risk in crowded areas in big cities like New York. Keep your valuables in a zipped pocket or purse.
6. Looking After Yourself
Sunburn
Canadians are only used to being out in the sun for approximately 4 months in the year so heading somewhere warm during the winter time may throw you off. Canadians need to be reminded during this time of the year to wear sunscreen, especially when heading to the West Coast where you will be subject to sunburn and sun stroke all year round.
How to avoid sunburn:
Always wear sunscreen even when it's overcast.
Stay hydrated to avoid heat stroke.
Sit or stand in the shaded areas if you can.
Avoid the sun between 11am and 3pm
Cold Weather
If you're planning a trip on the East Coast during the winter months (December - February) just remember it can be just as cold as temperatures in Canada and chances are it will snow. The roads can get extremely icy and can be very hazardous in winter. Be sure to take these precautions:
If you are driving make sure to drive slowly to avoid a road accident or choose public transport instead. If it's snowing its worth making sure your car has winter tires.
Be aware of black ice. This can be impossible to spot at times, so walk slowly or hold onto railings.
Pack warm clothes. It's all about layering in the winter months and although frost bite is rare, if it's cold enough and you have exposed skin you are at risk.
Temperatures usually start to drop significantly when the sun is going down. If you can, avoid going outside when it's dark and it's below 0 degrees. Otherwise, pile on the layers.
Tap water
Tap water in the US is generally clean and safe to drink.
7. Mother Nature
i. Weather
The US is a huge country which means the weather will vary depending on where you are going and at what time of the year. The USA experiences the same four seasons as Canada however, only a few states will experience all these four seasons.
The East Coast will experience all four seasons. It's hot and sunny in the summer, and cold in the winter.
The Southern states are typically hot and humid in the summer and winter is mild.
On the West Coast it's usually warm all year round however, summer is significantly hotter than the winter.
Northern/North-east states will experience warm, comfortable summers and cold winters often with heavy snow and sub-freezing temperatures.
ii. Natural Disaster's
The US is known to experience a range of natural disasters like hurricanes, tornados, floods, blizzards, earthquakes and storms. Be sure to check the forecast before you leave as you will not want to get stuck in any of those weather conditions.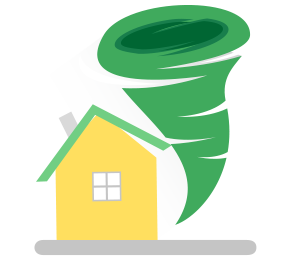 1

Hurricanes:
Hurricane season strikes during the months of June to October and occur on the Pacific, Atlantic and Gulf of Mexico coastal regions of the US.
The direction of a hurricane can change with little warning.
Familiarize yourself with evacuation plans if you are staying at a hotel, resort or cruise ship.
If you're travelling during hurricane season be sure to stay up-to-date with weather conditions.
2

Earthquakes: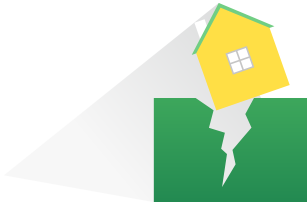 Earthquakes happen quite often and can occur in all US states throughout the year. Alaska and California experience the brunt of most earthquakes.
If an earthquake occurs and you are indoors, drop to the floor and cover your head and neck with your arms to prevent items falling on you.
If you are outside find a safe place to shelter yourself until it's over.
Learn about the states emergency plans beforehand so you are prepared in the event of a quake.
3

Floods: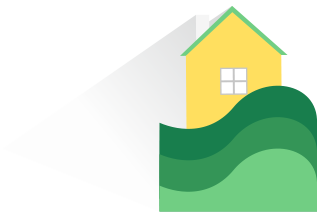 Flooding happens after several days of heavy rainfall during spring, summer and fall seasons in the coastal and inland regions of the US.
If there is any chance of flooding or flooding, move to higher ground immediately.
Avoid walking or driving through flood water and remain in your safe place.
If you decide to travel during the rainy season, stay up-to-date with the weather and have a raincoat handy.
4

Tornadoes: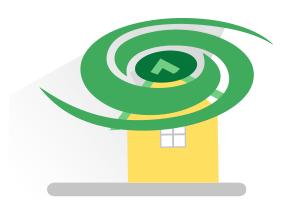 Typically the southern states experience the most tornadoes of all the US states, especially Florida, but they do occur in most states.
Stay alert to weather warnings as tornadoes are unpredictable and can start very quickly.
Danger signs include dark skies, hail and low-lying clouds.
If there is a tornado warning take shelter as soon as possible as most injuries occur from flying debris.
*For more information on how to prepare and plan for natural disasters in the US click here.
iii. Beaches
There are plenty of beaches all over the USA and since a lot of Canadians are not used to being near the ocean they need to be aware and reminded of the risks. Here are some handy tips when at the beach.
Flags At The Beach
Be aware of flags that are posted up at the beach you are going to. They are there for a reason and if you want to have a fun and safe time at the beach you need to understand what the flags mean.
Red Flags
When red flags are posted up it means you should not enter the water. This means there are strong currents and rip tides that can be very dangerous.
Yellow Flags
This flag means the water conditions are rough but are not life-threatening and can be entered with extreme caution.
Green Flags
This means that the threat of danger is minimal and indicates that it is safe to swim in the water. Exercising caution is still required.
Blue And Purple Flags
When you see blue and purple flags it means that potentially dangerous marine life such as sharks or jellyfish have been spotted and to either stay out of the water or swim with caution and keep an eye out.
8. What To Do In An Emergency
i. What Do I Do If I Lose My Passport?
Your passport is your ticket to ride so try not to lose it down the back of a couch, or leave it in the back of a taxi. Follow these handy steps if you do lose your passport.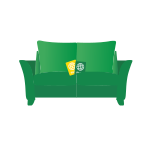 Look In The Last Place You Left It!
Seems simple right? But sometimes your passport may have been left at the last place you stayed so call the hotel.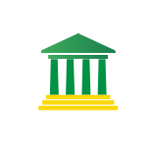 Report It To The Government ASAP
If you are unable to find it after searching far and wide (or you know for a fact it was stolen) then you need to report it to the government.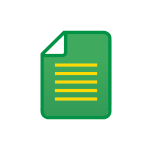 Prepare Documents To Get A New Passport
Things you will need to do to get a replacement passport include: an application form, photos and possibly booking an interview.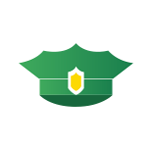 Report To The Police Within 24 Hours
Of it occurring. Ensure you get a police report documenting the loss or theft. You will need this report to make a travel insurance claim.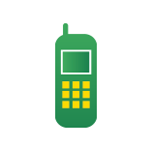 Call Your Travel Insurance Company
To report the claim as soon as you can. That way you can confirm cover and seek advice.
Important Contacts

Canadian Embassy
+1 (202) 682-1740


Canadian Passport Information Service
1-800-567-6868
ii. What To Do If I Have A Medical Emergency?
If something serious happens and you find yourself severely sick or injured you're going to need to get to a hospital, and fast. Always make yourself aware of your nearest hospital, just in case.
Canada and the US do not have a reciprocal healthcare agreement which means that you can't use their health services, hospitals or GP services unless you pay.
If you are prescribed medicine you will also need to pay for it at a pharmacy.
Important Contacts

Emergency
911

Local Directory Enquiries
411


Local Operator Assistance
0

Major Hospitals

John Hopkins Hospital
+1 410 955 5000


North-Western Memorial Hospital
+1 312 926 2000


Cleveland Clinic
+1 216 444 2200


Ronald Reagan University Of California Los Angeles Medical Centre +1 310 825 9111


University Of California San Francisco Medical Centre
+1 415 476 1000


Massachusetts General
Hospital
+1 617 726 2000

iii. What To Do If You're Robbed Overseas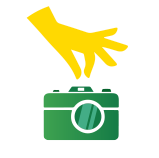 Keep Your Cool
Don't panic (and don't fight back if you are aware of the robbery). Your camera isn't worth as much as your life so best not to risk it.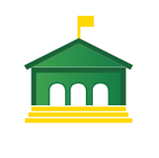 Get Help
Contact your embassy or high commission office to get assistance if needed, such as if you have troubles with the local police.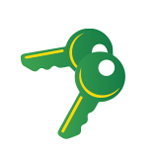 Report Stolen Keys
Report stolen keys to your hotel. Replacement keys and locks may need to be arranged.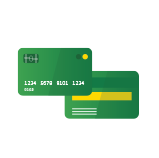 Cancel Cards
Cancel all credit cards and report them stolen to your bank.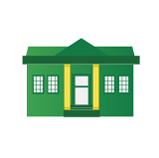 Go To The Police
Find the nearest police station and report the incident, and obtain a police report within 24 hours.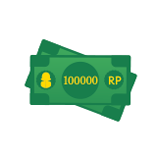 Organize A Money Transfer
If all your cash and access to money was stolen you can arrange for a money transfer from someone back home.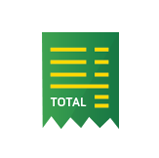 Speak To 1Cover
If you need to replace items such as your beloved camera speak to your insurance company to find out what is covered.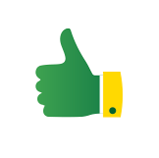 Stay Positive
Last but not least stay positive. Theft can happen to even the savviest of travellers.
Share This Guide With Your Travel Buddies
More Survival Guides From 1Cover