Snowbirds Guide
The kids have grown, which means you get to do what you want to do! When that first blast of icy wind blows in, there is nothing any Canadian wants to do more than go south. In search of sunshine and relaxation (and some adventure), Snowbirds flock to the southern United States, Central America, the Caribbean, and other sun-drenched locations every year for the winter. Heading to warmer destinations, many travel for weeks or months at a time, by RV, plane, or train, trading the brutal northern winters for afternoons on the beach, morning golf games, and peaceful hikes through national parks. Life is good as a snowbird.
Are You a True Snowbird?
Snowbirds are Canadians who travel south for the winter. They are some of the wisest people in the world. They have found a way to turn the treacherously long, cold Canadian winter into a stretched out warm holiday. One characteristic that unites Snowbirds is freedom; they have the freedom to travel for long periods of time because the kids are all grown up and the golden years have begun. Many live abroad for the entire winter. Here are a few criteria to see if you are really a true-hearted Snowbird.
You forgot how hard it is to scrape ice off a windshield.
You don't even own a pair of long underwear anymore.
You have been to Key West, three times.
Johnny cakes are your favorite breakfast.
You own your own snorkel set.
You prefer cashew wine from Belize to pinot.
Your grandson asked you to teach him how to surf.
You send your magazine subscriptions to your Phoenix address.
The receptionists at the airport know you by your first name.
Tourists always ask you for directions.
You have a Frequent Traveller travel insurance policy, frequent flier miles, and a nice collection of hotel reward points.
How Snowbirds Are Born
New Snowbirds may take a vacation in Florida for a few weeks, or they may plan a Caribbean cruise. Then they realize how great it is not to be in Canada for the winter, at all. The grand transformation takes place, a winter holiday in the south becomes a new way of life. Some purchase or rent RVs to trek through the southern US, travelling to national parks, historical sites, and other attractions. But all Snowbirds eventually take the leap. They make the migration each year, living in Arizona, Florida, California, Central America, South America, or Southeast Asia for months on end, anywhere it is warm and very sunny, and where there is no possible way they will have to shovel snow.
Snowbird Migration FAQs
When Is The Annual Southern Migration?

The peak season is December to March, although winter can start early in Canada. Some Snowbirds leave as early as October and stay in their favorite tropical climate the entire winter.
Where Is The Most Popular Snowbird Destination?

Arizona and Florida are traditionally two of the most popular places that Snowbirds travel to, especially Yuma, Sedona, and Phoenix in Arizona and Key West and Naples in Florida, but many are travelling beyond the United States where living expenses are lower, yet the quality of life is still tropically amazing, like Belize, Costa Rica, Panama, and Thailand.
What Do Snowbirds Do While South?

Many take advantage of all the opportunities that travel brings, like hiking, sailing, fishing, golfing, and of course, enjoying the gorgeous beaches and tropical climates. In places where winter visitors are popular, like Yuma and Key West, there are a lot of dynamic activities available that are catered to Snowbirds, like art festivals and natural health fairs. Snowbirds know how to have fun and relax.
How Do Snowbirds Stay Safe While Abroad?

Snowbirds are experts at safe, worry-free travel. The best ways to stay safe are to know your environment, have a list of emergency numbers and an emergency plan wherever you go, and only travel with a travel insurance policy in place to protect against emergency medical costs.
1Cover Travel Insurance policies cover travellers of all ages. With emergency medical coverage, as well as other great features like LiveTravel 24/7 assistance and a friendly concierge service, you can travel with peace of mind, all winter long.
Further Reading
Start planing your next winter escape now with our guide to the best cities for snowbirds.
Travelling around in a RV is a great way to vacation. Check out our guide on how to pimp up your ride.
Like to let your hair down? Check out our hedonists holiday guide.
A list of the best experiences a snowbird could have.
Ensure your home is secure for your next long trip away.
If you are outside Canada for long periods at a time, this may have implications for your tax situations.
Learn More About What's Covered with 1Cover

Active Vacations
Check out our guide to snowbird vacations for the young at heart.

Ultimate RV Trips
Discover our 5 top rated RV trips.

Snowbird Scams
The scams most often levelled at snowbirds and how to avoid them.

If you spend a significant time outside Canada, border monitoring laws could affect you.
Further Reading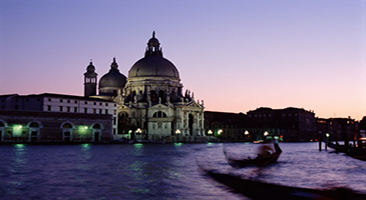 Europe is great for a getaway but make sure you're prepared. Check out our Europe guide for travel tips.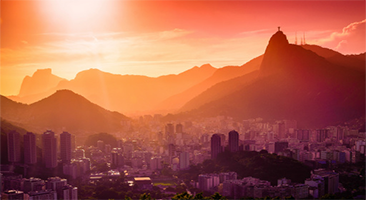 Mexico is a beautiful place to enjoy, but it can be dangerous for the unaware traveller.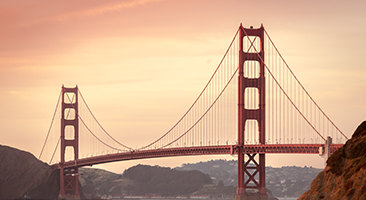 Keep yourself safe on your next trip to the states and check out our travel information.
More Information About Popular Destinations