What Is Travel Insurance?
You should always have travel insurance when you travel to protect yourself against the potentially huge costs of emergency medical care. Once you leave Canada, you are not entitled to all of your state health insurance benefits. This is why purchasing additional insurance when planning a trip is highly recommended, whether you are taking a brief winter holiday, travelling for a business meeting, or preparing for a family road trip through the States.
While no one plans on problems arising, in reality, most things in life are out of our control. Taking a trip without travel insurance puts you at risk. Emergency medical expenses abroad can easily cost you $50,000 or more. Having travel insurance allows you to enjoy your journey with peace of mind, knowing that you will not have to face catastrophic medical costs in the case of an emergency.
1Cover offers a variety of policies with emergency medical coverage as well as other great features like 24/7 LiveTravel assistance, concierge services, BagTrak, and more. You can choose which policy fits your needs and travel style, whether you want the freedom to make multiple international trips with our Annual BorderHop or extensive coverage with All Inclusive Single Trip. With ten years of expertise, we are committed to providing travel insurance that you can count on. That's why we offer worldwide coverage (excluding Cuba), flexible policies, and kids are covered at no additional cost.
Benefits Of Having Travel Insurance?
Having travel insurance is all about travelling worry-free. Who wants to think about unexpected illnesses, lost luggage, or other travel related mishaps? With 1Cover you can let go of all the stress and enjoy your trip. With one of our policies you can expect:
Emergency medical coverage for you and the kids
Optional emergency dental coverage
24/7 travel assistance in case something goes wrong, or if you need help with common travel related issues like finding last-minute hotel reservations or help re-booking a flight home
BagTrak services to help locate lost luggage
Passport Pal to make carrying important travel documents hassle-free
Concierge service on hand to help you with finding tickets to concerts, sporting events, and more
Coverage for prepaid, non-reimbursed travel arrangements with select policies in case you have to cancel your trip or your flight is delayed
Travel Insurance FAQs
Still have questions? Here are some of the most common questions about travel insurance.
What IsThe Difference Between A Single Trip And Annual Policy?

With a single trip policy, you let us know your dates of travel and choose the length of your stay, and then you are covered for the entire trip. With an annual policy you can go on as many trips as you want within a 12-month period. You don't have to inform 1Cover each time you travel.
Do I Need Travel Insurance For Short Trips Outside Of Canada?

Once you cross the border, even for a few hours, you lose up to 90 percent of your government health insurance plan. You need extra medical insurance to protect yourself against unexpected and costly expenses.
Do I Have To Be A Certain Age To Be Eligible?

1Cover offers insurance to all ages. If you are over 60 years of age, coverage is available through our Call Centre. Contact us at 1-877-328-2530 to complete a simple medical questionnaire.
Are Pre-existing Conditions Included?

There are exclusions for pre-existing conditions. Review your policy for details.
Is There Coverage Available For Travel Within Canada?

Yes, our Visitors to Canada policy is designed for non-residents travelling within Canada. Canadian travellers are covered for travel within the country, but outside of your home province.

Unfortunately, you have no way to know if something will go wrong when you are on a trip. Travel insurance allows you to go wherever you want without worrying about incurring costly medical expenses overseas. It also takes the hassle out of travelling by solving common problems like lost or stolen luggage, flight delays, and unexpected cancellations. 1Cover provides a variety of policies so you can get the coverage that works for you. Our Annual BorderHop works well for individuals and families who want value and flexibility. Emergency Medical Single Trip provides medical coverage and all the essentials for a safe trip. Frequent Traveller has more extensive coverage and allows you to take multiple trips in one year and All Inclusive Single Trip is a comprehensive policy when you only need coverage for a single journey. Non-residents visiting Canada can travel with peace of mind with our Visitors to Canada policy.
Learn More About What's Covered with 1Cover
Get a quote for your next overseas trip.
Does your credit card travel insurance measure up? Find out more.
Look after yourself when you travel.
Our comprehensive guide for snowbirds and seniors travel.
Further Reading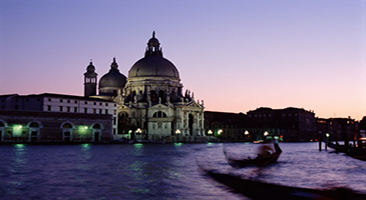 Europe is great for a getaway but make sure you're prepared. Check out our Europe guide for travel tips.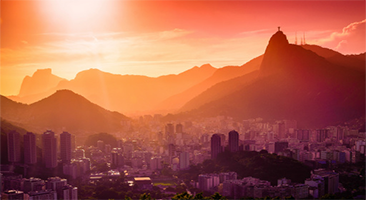 Mexico is a beautiful place to enjoy, but it can be dangerous for the unaware traveller.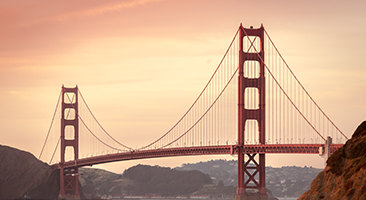 Keep yourself safe on your next trip to the states and check out our travel information.
More Information About Popular Destinations