Cruise Travel Insurance
A cruise often seems like the ideal vacation. All you have to do is get on the ship and relax. Many times, these are all-inclusive packages with everything paid for. You get to enjoy visiting beautiful locales with the itinerary planned by the cruise line and numerous options to fit your interests. To make this vacation as enjoyable as possible, there are a few things you should be aware of.
Don't Assume Everything Is Paid For
While the term "all-inclusive" sounds great, don't assume that everything is paid for once you board. Some things may have an added fee, and it helps to know just what it is and how much it can cost.
A great example is the food. While meals in the main dining room and some specialty restaurants are free, other eateries will cost you. Certain items on the main menu in the dining rooms may also incur an additional cost. The same is true of alcoholic drinks.
Certain amenities on the cruise ship will cost extra as well, such as getting a massage or visiting the salon. Even if something is included in the price you paid for the trip, remember that you will still need to provide the tip.
Be Aware Of Your Surroundings
It is important to stay alert wherever you travel. When you dock, make sure you keep your credit cards and identification in a safe place on your person. Ask about locking any valuables in the ship's safe as well or leave them at home. It's also a good idea to keep account numbers and phone numbers of credit card companies in a safe place, so that you can contact them immediately if your wallet or purse is stolen.
Find out if your cell phone has lock protection or have it installed so that if it gets stolen, the thief won't be able to access any information. You can also download an app that lets you know where your phone is if it should be lost or stolen.
Do Be Prepared To Pay To Stay Connected
Even when you want to get away from it all, you may want to stay connected. Whether you want to post highlights of your trip on Facebook, or call back home to check up on the family, you will most likely have to pay for cell phone and internet usage.
Some ships charge by the minute, while others charge by the bandwidth. There are a few ships that still don't have Wi-Fi service, so you will have to wait to dock to connect. Make sure you research the costs involved for using Wi-Fi or making phone calls for your cruise.
Do Add Travel Insurance To Your Trip
While no one plans to cancel a special trip that they have been looking forward to, it can happen, and you want to be prepared. Getting a travel insurance policy ensures you are not out a lot of money if something unforeseen comes up to cancel your cruise or interrupts it.
Travel insurance covers many unexpected but costly events, including lost luggage, airline or ship delays, personal illness and other events that could ruin your travel plans or make your trip less enjoyable.You could end up paying the entire amount for a two-person special if the other person cancels last minute.
It's never any fun to be sick, especially on vacation. However, it can also be expensive, especially if your medical insurance doesn't cover costs where you are traveling. Travel insurance can help cover medical expenses and allow you to focus on feeling better.
It is important that you understand the policy you purchase so that you know exactly what is covered and what isn't if a cruise should be cancelled or you have a situation arise that requires you to postpone your trip or cut it short. Consider worst-case scenarios to know what you don't want to have to pay for and what kind of insurance you need before your next cruise. A travel insurance policy is one of those products that you purchase with the hope that you will never need to use, but it gives you peace of mind to have it.
Taking a cruise can be a lot of fun as long as you are prepared and have a plan in place for those unexpected situations.
Learn More About What's Covered with 1Cover
Get a quote for your next overseas trip.
Does your credit card travel insurance measure up? Find out more.
Look after yourself when you travel.
Our comprehensive guide for snowbirds and seniors travel.
Further Reading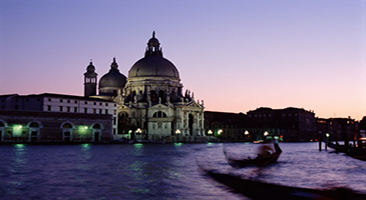 Europe is great for a getaway but make sure you're prepared. Check out our Europe guide for travel tips.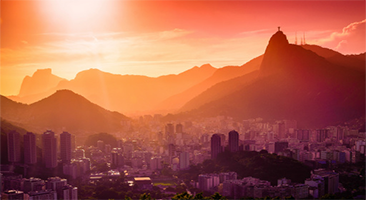 Mexico is a beautiful place to enjoy, but it can be dangerous for the unaware traveller.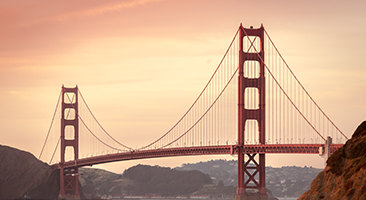 Keep yourself safe on your next trip to the states and check out our travel information.
More Information About Popular Destinations