Travel Insurance To New Zealand
New Zealand is small in size, but it packs a massive punch when it comes to pristine landscape and untouched coastlines. It attracts adventure seekers and relaxation revellers alike.
About New Zealand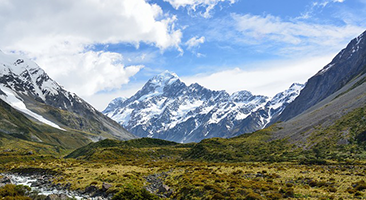 New Zealand is found in the Pacific Ocean, right next door to Australia. It's mostly made up of two islands, the North Island and the South Island. The island is 268,021 km2 and has 4.433 million Kiwi's that call it home. So comparably it's a country much larger than the UK with a fraction of the people, meaning lots of room to explore.
Because it was so isolated from the rest of the world (for nearly 80 million years) New Zealand's biodiversity has flourished plus the landscape itself is equally as breathtaking. The whole country is surrounded by water which means coastline as far as the eye can see (over 15,000km of coastline). The country is made up of lakes, farmland, beautiful mountainous landscapes especially in the south where The Southern Alps sit and a Volcanic Plateau.
The country sits between two tectonic plates The Pacific and The Australian, meaning it gets a lot of earthquake action with around 14,000 earthquakes a year. You'll find beautiful sandy beaches in the north, whereas the South is known to have a more rugged coastline.
New Zealand's landscape is world famous too it was used as a backdrop to create the world of Middle-Earth seen in The Lord of The Rings and The Hobbit Trilogy. The first people to inhabitant this amazing land were the Maoris who came to the island from various parts of Polynesia about 1,000 years ago.
The first European explorer to touch the island was the Dutch man Abel Tasman in 1642 and later New Zealand was explored by British captain James Cook in 1769. The British would later make New Zealand part of their empire and in 1840 the Treaty of Waitangi was signed which officially established British law in New Zealand
The kea, a bird native to New Zealand, is known for pulling windscreen wipers off cars and eating the strips of rubber from windows. Watch out for these guys if you're renting a hire car!
Auckland, the most populous city, is one of the most affordable cities in the world to live in. Giving you peace of mind that you won't spend all your cash on a holiday.
New Zealand is a great holiday destination for those who want to unwind, rejuvenate and relax. But it's also perfect for those seeking a bigger rush and a bit of adventure
Overview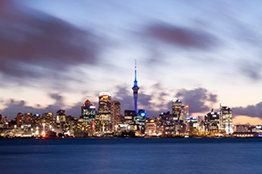 The tourism industry is booming with 2.6 million visitors to the country each year. 45% of these visitors come from straight across the Tasman in Australia. Many make their way to visit family and friends but most people who come to New Zealand are there for a holiday.
The most visited cities are Auckland (the largest city in New Zealand), Queenstown (the adventure capital of the world) and Christchurch (The Garden City and 2nd largest city). German holiday makers are the ones that stay in New Zealand for the longest holiday and UK holiday makers spend the most. Stats from Tourism New Zealand.
Getting In
Canadians do not need a visa for stays of under 90 days in New Zealand. However, you do need either a return ticket or an outward ticket with a visa for the next desination if required. You may also need proof that you have enough money to sustain yourself while travelling and have either NZ$1,000 per person per month, or NZ$400 per person per month if you have proof you have already paid for accommodation.
If you have been sentenced to imprisonment, deported from any country, have been involved in known criminal or terrorist groups than you should contact the nearest High Commission or Consulate of New Zealand well in advance of travel for advice on visa requirements.
New Zealand has strict quarantine regulations and instant fines are issued for failing to declare items for quarantine on arrival so make sure you declare any foodstuffs, animal products or items used in the outdoors. People failing to declare biosecurity risk goods can receive an instant fine of $400, be fined up to $100,000 and/or face up to five years in prison. For more information visit www.customs.govt.nz or www.immigration.govt.nz.
Exploring New Zealand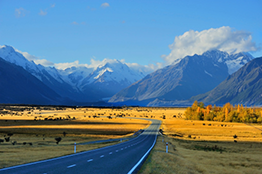 One of the best ways to get around New Zealand is by car. Many are aware of the expensive car rental excess that you may be liable for when renting a car on holidays. If you have an accident (or your rental car is damaged or stolen) our travel insurance will cover you for the rental excess (or the cost of repairing the rental vehicle if this is cheaper).
Safety & Security in New Zealand
New Zealand is a relatively safe destination. The people are easy going and welcoming and live a relaxed lifestyle. Things to go wrong though so always use common sense and don't make yourself a target for thieves.
Don't leave expensive phones, cameras or computers in vehicles in case they are broken into. If you're robbed always report it to the authorities and obtain a police report. You should understand what activities and circumstances are covered by your insurance policy.
We recommend getting comprehensive travel insurance for New Zealand, that way you'll be covered for a range of things including any overseas medical costs, including medical evacuation back home if needed. Always make sure the adventure activities you are engaging in are covered.
Vaccinations
There aren't any compulsory vaccinations you need for New Zealand. However whenever you travel you should make sure you are up-to-date on routine vaccines. These include measles-mumps-rubella, tetanus, chickenpox, polio, and your yearly flu shot.
Weather & Climate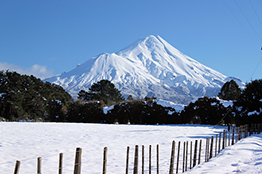 New Zealand's weather can vary a lot, sometimes you can experience four seasons in one day! Be prepared for this if trekking outdoors and take extra layers with you. The hottest time to visit is January or February and the coldest July. The south island is experiences colder weather than the north. Of course if you're going
Where to get help
High Commission of Canada
Level 11, 125 The Terrace,
Wellington 6011,
New Zealand
Telephone: +64 4 473-9577
Learn More About What's Covered with 1Cover
Get a quote for your next overseas trip.
Does your credit card travel insurance measure up? Find out more.
Look after yourself when you travel.
Our comprehensive guide for snowbirds and seniors travel.
Further Reading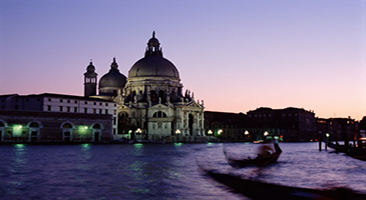 Europe is great for a getaway but make sure you're prepared. Check out our Europe guide for travel tips.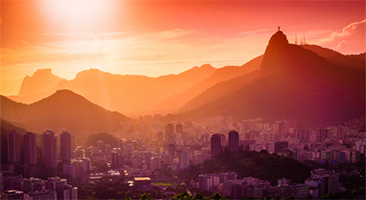 Mexico is a beautiful place to enjoy, but it can be dangerous for the unaware traveller.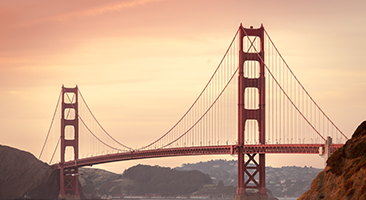 Keep yourself safe on your next trip to the states and check out our travel information.
Other Destinations in this Region