Travel Insurance to Venezuela
Venezuela is a magnificent country. It is an adventurer's paradise, with fantastic mountain peaks, sparkling waterfalls, breathtaking rainforests, and a beautiful Caribbean coastline. While this South American travel destination has experienced its fair share of political turmoil, it still has a lot to offer visitors, especially for those who love to experience nature's wonders. It is also a gem for travellers who like to avoid tourist saturated parts of the world.
Make your stay in Venezuela safe and hassle-free. Get everything ready before you leave, from your travel documents to travel insurance. Take a few food and water safety precautions to avoid getting sick while abroad, and watch out for common scams that travellers may run into while visiting the country.
Pre-Trip Checklist
Before heading south, make sure you have all of the following ready to go:
Book your accommodations before arriving; some hotels and hostels will also provide transportation (for a fee) from the airport.
Make sure your passport is up-to-date. Canadians don't need a tourist visa for a vacation in Venezuela, but you will need one of you are travelling for business.
Plan out your itinerary. You can adjust your plans when you get there, but it helps to have a plan in place when travelling to a country you are unfamiliar with. You may want to book guided tours in advance and purchase bus tickets for travel within the country.
See your doctor or visit a clinic to make sure you are current with your vaccinations. Illnesses like hepatitis A and typhoid are a concern in most of Venezuela. If you are travelling to some areas, you may also need vaccinations for other diseases such as malaria and yellow fever. It is also wise to ask your doctor what medicines you can take in case of exposure to unclean food.
Set up your travel insurance policy and bring your insurance documents with you on your trip.
Have a list of emergency numbers handy for your travels.
Pack a basic travel first-aid kit with items such as anti-bacterial gel, sunscreen, aspirin, rehydration packets, and band-aids
Food and Water Safety
Travellers can easily become ill from eating unclean or contaminated food while in Venezuela. Follow these safety tips so you don't end up spending your amazing vacation in a Venezuelan clinic or hospital. Getting sick while travelling is not fun, but if you do notice symptoms, such as a severe upset stomach, fever, and diarrhea, seek medical attention and stay hydrated.
Only eat food that has been cooked.
Avoid fresh fruits and veggies unless you have cleaned and peeled them yourself. Especially produce such as lettuce, tomatoes, berries, and other foods that don't have to be peeled, are a risk.
Never drink from a tap, always drink bottled water.
Hot coffee and tea are safe because the water has been boiled.
Be very careful when buying food from street vendors as it may not be safe.
Do not consume:
Undercooked eggs
Raw or undercooked fish or meat
Unpasteurized milk or other dairy products
Wild game meat
Scams
For the most part, people in Venezuela are friendly and warm. Still, be aware of potential scams to keep yourself and your personals safe.
Be wary of pickpockets in crowded areas, on buses, and in shopping areas.
Because of high inflation in the country, your dollars are highly prized. Don't fall into a currency scam for bolivers, trade your money before arriving, or before leaving the airport.
'Express' kidnappings, where a victim is taken for a couple hours, usually to be robbed, do happen. Don't let anyone you don't know lure you into a car, or away from safety.
If driving in a car, ride with the doors locked to avoid a potential robbery while trapped in traffic.
Travel Insurance
You will need travel insurance for medical coverage while in Venezuela. Your Canadian health insurance benefits will not protect you once you leave the country. 1Cover Travel Insurance policies provide emergency medical coverage, as well as optional emergency dental coverage, and helpful features like LiveTravel assistance and BagTrak. Having travel insurance that you can count can provide the peace of mind that you need on your South American adventure.
Learn More About What's Covered with 1Cover
Get a quote for your next overseas trip.
Does your credit card travel insurance measure up? Find out more.
Look after yourself when you travel.
Our comprehensive guide for snowbirds and seniors travel.
Further Reading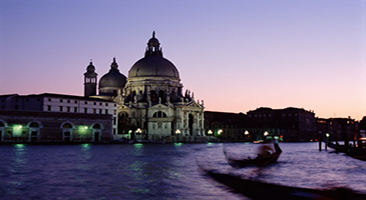 Europe is great for a getaway but make sure you're prepared. Check out our Europe guide for travel tips.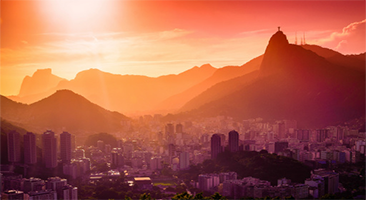 Mexico is a beautiful place to enjoy, but it can be dangerous for the unaware traveller.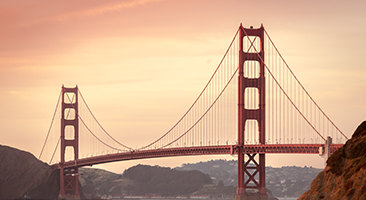 Keep yourself safe on your next trip to the states and check out our travel information.
Other Destinations in this Region