Travel Insurance To South Africa
One of the most geographically diverse countries in the African continent, South Africa is famous for its fascinating culture, thriving flora and fauna and stunning beaches. Whilst a wide range of regions offer abundant opportunities for travel and adventure, the focus on a South African visit will always be on the safari.
About South Africa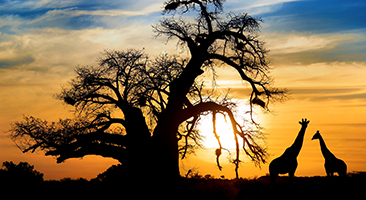 Located at the southern tip of Africa, South Africa is a country that stretches along 2798 kilometres of coastline on the South Atlantic and Indian Oceans. it is neighboured by Namibia, Botswana and Zimbabwe to the north and Mozambique and Swaziland to the east. With a population of 53 million it is the 25th most populous nation in the world.
South Africa is a multi-cultural and ethnic society and English and Afrikaans are the main languages spoken. 80% Of South African's come from the black African ancestry. Nelson Mandela, an anti-apartheid revolutionary, politician and philanthropist made history directing a peaceful, non- violent acts of defiance against the South African government and its racist policies. After serving 27 years in prison for treason and sabotage, after his release he become the first Black South African president from 1994- 1999. He was an international symbol for global peacemaking and won the Nobel Peace Prize in 1993.
Tourists flock to South Africa as its one of the most diverse and interesting countries in the world. Full of natural beauty from Table Mountain to God's Window and all the mountains, forests, coasts and deserts in-between there is something for everyone. South Africa has 8 world heritage sites, an abundant amount of Game and Nature Reserves and wonderful beaches with epic waves and great whale watching. It also is home to adventure activities from shark cage diving, hiking in the Big Five territory or having the highest commercial bridge bungee jump in the world.
If you're heading to South Africa, make sure you understand the risks and how our travel insurance can help eliminate them, so you can enjoy your holiday.
South Africa is the second largest exporter of fruit in the world.
South Africa has the cheapest electricity in the world.
South Africa has a penguin colony which thrives thanks to the cold Antarctic currents on the west coast near the Cape.
Overview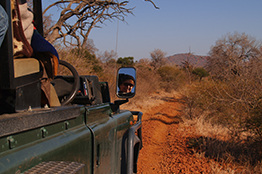 South Africa is a very popular tourist destination with nearly a million visitors a month, and it's easy to see why. It's an affordable holiday destination that offers stunning natural beauty from its mountains, coast-line, forests and deserts. It has world-class facilities and it's the adventure capital of the world with over 130 different activities to offer.
The weather is sunny and warm all year around and the wild life and flora and fauna are truly extraordinary. It also cares about responsible tourism, many areas are protected and contribute to social and conservation projects.
Getting In
Canadians do not need a toursit visa to visit South Africa. Upon arrival you will be issued a Temporary Residents Visa (TRV) for up to 90 days. To enter South Africa you will also need to have a passport valid for no less than 30 days after the end of your intended stay and at least 2 completely blank pages on which your entry permit can be endorsed. If your passport doesn't comply with the conditions of entry to South Africa you will be prevented from boarding your aircraft at your point of departure or risk deportation on arrival in South Africa.
Exploring South Africa
There are many ways to get around South Africa. Rail travel is a good way to get around whilst taking in the natural beauty of the countryside. From economy class, mid-range or the very famous luxury Blue Train which features marble tiles, gold fittings, in-suite digital entertainment centres and top class local cuisine and wines.
The cheapest way to get around is by bus but you should ensure you book with a service that has a good reputation such as Intercape, Greyhound or Baz Bus.
Generally the roads are pretty good around South Africa, however these conditions can vary in rural areas. Excessive speed and poor driving skills can cause accidents. Pedestrians and animals straying onto roads present a common driving hazard, especially at night.
Safety & Security in South Africa
There is a high level of serious crime in South Africa such as muggings, rape, armed robbery and other forms of theft. Murders, car jackings, drink-spiking have previously occurred involving tourists. There have also been reports of criminals posing as 'Tourist Police' to extort money from tourists. There is no such as 'Tourist Police' is South Africa.
In areas around shopping centres around Johannesburg and Pretoria there has been an increase in crime of late. You should be especially careful with your luggage around airports especially Johannesburg and Cape Town. We recommend that you use the airport and do not place valuables into checked luggage.
Crime is significantly higher after dark and because of the very high prevalence of HIV/AIDS victims of violent crime especially rape are strongly encouraged to seek medical assistance immediately.
Vaccinations Required For South Africa
You should always consult your local GP well in advance of any international travel. South Africa requires proof of a yellow fever vaccination if you are arriving from a country which is at risk of yellow fever. You should ensure all your routine vaccines are up to date such as your measles-mumps-rubella, diphtheria-tetanus-pertussis, varicella and polio vaccine as well as your yearly flu shot. You should also get the Hepatitis A & B, Typhoid and rabies. Your local GP will be able to recommend the correct course of action.
Weather & Climate in South Africa
South Africa has year round sunshine and warm weather due to being a subtropical location moderated by ocean on three sides of the country and the altitude of the interior plateau. The east coast is on the Indian Ocean, which has a warm current. The west coast is on the Atlantic Ocean with a cold current.
Where To Get Help
Consulary assistance can be found at the following; .
Muizenberg Tourist Info Centre
The Pavillion, Civic Centre, Beach Road, Cape Town, 7950, South Africa
Telephone: +27 21787 9140
Learn More About What's Covered with 1Cover
Get a quote for your next overseas trip.
Does your credit card travel insurance measure up? Find out more.
Look after yourself when you travel.
Our comprehensive guide for snowbirds and seniors travel.
Further Reading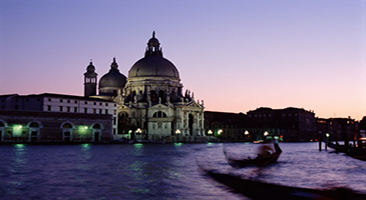 Europe is great for a getaway but make sure you're prepared. Check out our Europe guide for travel tips.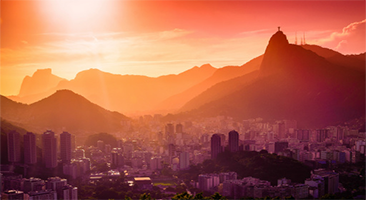 Mexico is a beautiful place to enjoy, but it can be dangerous for the unaware traveller.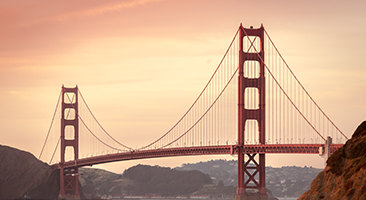 Keep yourself safe on your next trip to the states and check out our travel information.
More Information About Popular Destinations