Travel Insurance To Bolivia
Right in the heart of South America, Bolivia has one of the greatest levels of geographic and biodiversity in the world. It's a place that's ready and waiting to be explored, and the great thing is it mostly remains untouched and authentic.
About Bolivia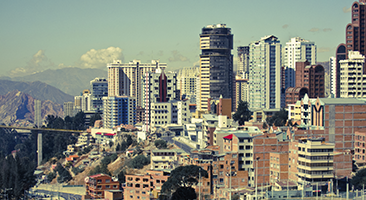 Located in western-central South America, Bolivia is surrounded by Brazil, Paraguay, Argentina, Chile and Peru, extending all the way from the central Andes all the way up to the Amazon.
The 10 million people that live in Bolivia are one of the most indigenous in the Americas, with 60% being of pure Native American ancestry. The rest are very multiethnic including Amerindians, Mestizos, Europeans, Asians and Africans. Because of this diversity the country is also rich in art, culture and music.
If you are travelling to Bolivia you should always look into travel insurance to eliminate as many risks as possible to have a safe holiday. 1Cover Travel Insurance wcan provide cover for unlimited hospital and medical expenses, 24 hour emergency assistance, cover for your luggage and personal effects and more.
El Camino de la Muerte. The world's most dangerous road is in La Paz, Bolivia. It's estimated that 18 cyclists have been killed on this road.
Scrub Up On Your Spanish. Bolivia has 37 official languages and Spanish is one of the main ones. Bolivia is one of the best places in the world to practice Spanish because of their clean accent and great classes available.
Get Off The Map. There are hundreds of off the map places in Bolivia just waiting to be explored. You don't have to stick to the guidebooks in this country and you can often find exciting new adventures of your own.
Overview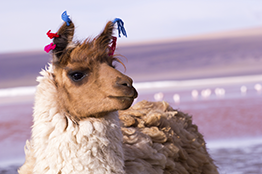 There are tons of amazing things to see and do in Bolivia. Many will take you off the beaten track and into the wild. Make sure any adventure activities are covered by your travel insurance before you go.
Some great sites to see include the great city of La Paz - visit the witches market for a unique experience. Laguna Verde the salt lake in the south where you can see flamingos dance on the beautifully coloured lake - because of the minerals in the lake it can reach -56 degrees Celsius and still not be frozen. For ancient culture you might want to visit the archaeological site Tiwanaku in western Bolivia.
Getting In
If flying into Bolivia there aren't many direct flights, the most direct routes go via Madrid, Miami, Buenos Aires or Sao Paulo. Many people enter by bus, make sure you have your passport and any relevant visas.
The following nationalities will not need a visa for short stays of less than 90 days as tourists: Andorra, Argentina, Australia, Austria, Belgium, Brazil, Canada, Chile, Colombia, Costa Rica, Croatia, Czech Republic, Denmark, Ecuador, Estonia, Finland, France, Germany, Greece, Hungary, Iceland, India, Ireland, Israel, Italy, Japan, Latvia, Liechtenstein, Lithuania, Luxembourg, Mexico, Monaco, Norway, New Zealand, Netherlands, Panama, Paraguay, Peru, Philippines, Poland, Portugal, Slovakia, Slovenia, Spain, Sweden, Switzerland, Turkey, United Kingdom, Uruguay, Vatican City and Venezuela.
Canadians do not need a visa to visit Bolivia but can only stay a maximum of 30 days without a tourist visa and 90 with a tourist visa.
Exploring
Getting around Bolivia is an adventure in itself. The most common public transport is buses, which are cheap but make sure you get a good bus company or your ride will be super long and possibly unsafe. You can also fly between most major cities which is more reliable.
Safety & Security
At night be sure to use radio taxis as fake taxis are common. Don't carry huge amounts of cash on you as tourists can be a target for petty crimes.
El Camino de la Muerte, sometimes known as death road has had some improvements to its structure over the years, always ensure you use a reputable bus company if you decide to take the trip here.
Vaccinations
Unless you are under the age of 1, you will need a yellow fever vaccination certificate to apply for a visa for Bolivia. We recommend seeing your GP at least 8 weeks before you leave on your trip for the most up to date advice.
Weather & Climate
Winter is the dry season and runs between May and October and is generally the best time to go, but is also the busiest. Summer is the rainy season and runs from November to March - if you're travelling at this time be aware that flooding is common.
Where To Get Help
Embassy of Canada (Program Office)
2678, Calle Victor Sanjinez,
Edificio Barcelona,
2nd Floor, Plaza España (Sopocachi),
La Paz, Bolivia
Telephone: 591 (2) 241 5141
Calle Bolognesi 228,
Miraflores,
Lima 18, Peru
Telephone: 51 (1) 319-3200
Learn More About What's Covered with 1Cover
Get a quote for your next overseas trip.
Does your credit card travel insurance measure up? Find out more.
Look after yourself when you travel.
Our comprehensive guide for snowbirds and seniors travel.
Further Reading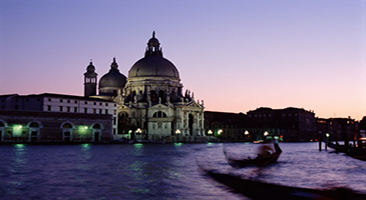 Europe is great for a getaway but make sure you're prepared. Check out our Europe guide for travel tips.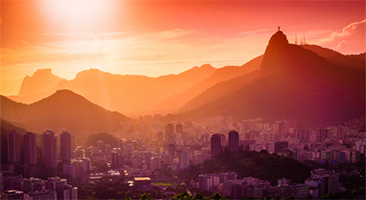 Mexico is a beautiful place to enjoy, but it can be dangerous for the unaware traveller.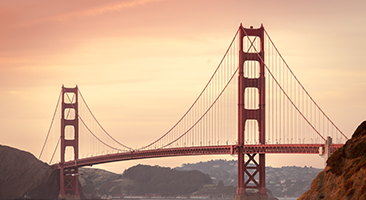 Keep yourself safe on your next trip to the states and check out our travel information.
Other Destinations in this Region