Travel Insurance To France
Romantic, captivating and charming, France is one of the most visited places in the world. The selection of food, wine and rich culture make it appeasing to any culture vulture's taste.
About France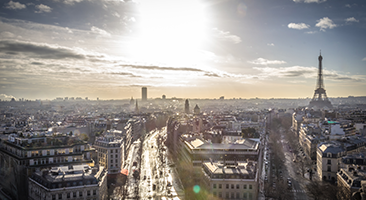 The largest country in Western Europe, France is a major world power and borders Spain, Andorra, Monaco, Italy, Switzerland, Germany, Belgium & Luxembourg. On the west coast is the English Channel & Atlantic Ocean and in the south the Mediterranean Sea. The Pyrenees Mountains form the natural border with Spain & the Alps in the East form the highest point in the country - Mont Blanc, rising to 4807m.
Paris the capital, the city of love and lights, is a must see for any trip, with highlights including the Eiffel Tower (with over 6 million visitors every year), Arc de Triomphe, Museums including the world famous Louvre, the shopping on the Champs Elysses and the historic buildings of the Bourbons, Napoleon & the Revolution, it is little wonder everyone wants to visit Paris.
If you are visiting France you should always look into travel insurance to eliminate as many risks as possible when travelling.
Gustave Eiffel was the famous French engineerwho helped design and build the Eiffel Tower in Paris, he also designed the Statue of Liberty in New York.
Escargot is a French delicacyand is a dish of cooked snails. An average French citizen eats 500 snails each year.
The Catacombs of Paris are underground tombsin Paris holding the remains of about six million people giving it its reputation as "The World's Largest Grave". You can visit a section of the eerie catacombs that is open to the public.
Overview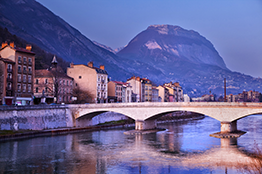 France is the most popular country in the world with 80 million visitors a year. France has an amazing diversity of landscapes and climates so nearly every leisure activity can be enjoyed in this country. Some of the big ones include: skiing, surfing, fishing, visiting famous battlefields, lounging with the celebrities on the Cote d'Azur, emptying glass bottles of delicious wine and champagne, devouring fine cuisine and visiting some of the finest art museums in the world.
Getting In
Because of the open borders throughout the EU you won't have much trouble just casually passing over the border from most EU countries. Some may require you to show your passport. If coming in from a non EU country you will definitely be required to show your passport and any relevant visas.
France is part of the Schengen Convention which means many Canadian visitors can enter without a visa under the 90-day visa waiver program within the Schengen Zone.
Exploring France
The great thing about France is that just about every part of the country is accessible by either train, plane or car. Bigger cities like Paris have extensive metro systems that make seeing sites easy. Pre-book trains in advance to save money. The cheapest way to get to the UK from the France is bus, however the ferry is quicker.
Safety & Security in France
France is a safe country but of course no matter where you are in the world you should always take care of yourself and your belongings. Petty crime does occur on public transport and in busy tourist areas so be aware of beggars and gypsies that could try and rob you of your money. Don't buy fake designer handbags from people on the street, heavy fines can be issued.
Vaccinations
There aren't any compulsory vaccinations you need for France. However whenever you travel you should make sure you are up-to-date on routine vaccines. These include measles-mumps-rubella, tetanus, chickenpox, polio, and your yearly flu shot. See your GP at least 8 weeks before you travel for advice.
Weather & Climate in France
Depending on your style of travel you might want to head to France in the summer for hot weather, but you'll be stuck with the crowds. September or October and April are generally less crowded and still have good weather. As for the winter months - museums and shopping will still be great however the weather outside can be horrid - rain, wind and freezing temperatures.
Where To Get Help
35 Montaigne Avenue,
75008 Paris, France
Telephone: 33 (0)1 44 43 29 00
Consulate of Canada, Nice
10, rue Lamartine,
06000 Nice, France
Telephone: 33 (0)4 93 92 93 22
Consulate of Canada, Toulouse
10, Jules-de-Rességuier Street,
31000 Toulouse, France
Telephone: 33 (0)5 61 52 19 06
Consulate of Canada, Lyon
18, Avenue du Marechal de Saxe,
69006 Lyon, France
Telephone: 33 (0)4 72 83 53 57
Learn More About What's Covered with 1Cover
Get a quote for your next overseas trip.
Does your credit card travel insurance measure up? Find out more.
Look after yourself when you travel.
Our comprehensive guide for snowbirds and seniors travel.
Further Reading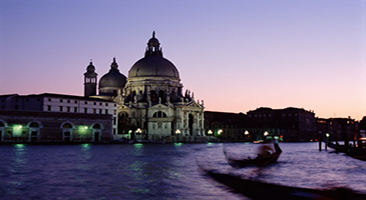 Europe is great for a getaway but make sure you're prepared. Check out our Europe guide for travel tips.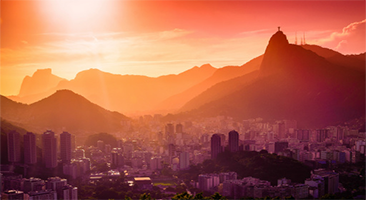 Mexico is a beautiful place to enjoy, but it can be dangerous for the unaware traveller.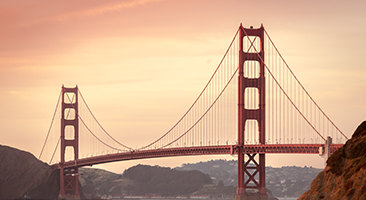 Keep yourself safe on your next trip to the states and check out our travel information.
Other Destinations in this Region