Travel Insurance To Chile
Beautiful landscapes, flamboyant cities and diverse wildlife make Chile an appealing destination for the adventurous traveller.
About Chile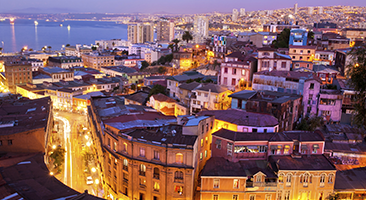 Chile is a South American country that occupies a long narrow strip of land between the Andes Mountains to the east and the Pacific Ocean to the west. Bordering on Peru, Bolivia, Argentina and the Drake Passage, the population of Chile is 15.1 million at last census date and most of these occupy the major cities.
Chile is a land of extremes - from the driest desert to the vast southern glacial fields. It's made of vast tracts of scarcely touched wilderness that makes you feel like you have found a destination that hasn't been spoilt by civilisation.
When travelling to Chile you should always purchase travel insurance to help eliminate as many risks as possible and cover you just in case something was to occur. 1Cover provides a range of policies that can cover you for unlimited medical and hospital, 24 hour emergency assistance, cover your luggage and personal effects, cancellation costs plus much more.
In the Atacama Desert in Chile it did not rain for 40 years, making it one of the longest driest spells in the world.
Chile is the number one world exporter for Salmon in the world.
Over 1/3rd of the world's copper production comes from Chile
Overview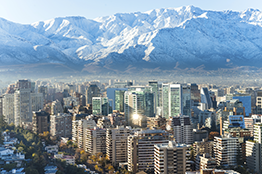 Chile has a distinct shape with a length of approximately 4300 km and an average width of 180 km. The landscape is a mixture of contradictions with ice, blue glaciers, hot springs, snow-capped volcanoes, rainforests, driest desert on Earth, grasslands and sandy beaches and mountains. The people of Chile are varied- you can come across anything from an alpaca herders of the Altiplano, a Gaucho of the Patagonia or a business man of Santiago.
Tourism to Chile has been growing each year. In 2013 nearly 3.5 million tourists visited the country. Some of the most common tourist attractions include one of the most isolated islands on earth, Easter Island as well as Torres Del Paine National Park and San Rafael Glacier which is a giant glacier, only accessible only by boat or plain on the Laguna San Rafael.
The adventure traveller will love Chile with a range of activities to suit any adrenalin junkies like volcano climbing, white-water rafting, skiing, surfing and more.
Getting In
Canadians do not need a visa to enter Chile for stays of up to 90 days. However, you should always check the Embassy or Consulate in Chile as Visa's, currency, custom and quarantine regulations change frequently. If you arrive through the Santiago Airport you will need to pay a reciprocity fee. To check on the amount you should contact the Embassy or Consulate of Chile.
Exploring
We don't recommend you drive around in Chile as local travel can be dangerous due aggressive driving practises. Some roads, especially in rural areas have no street lighting and are poorly maintained and in a lot of mountainous regions there aren't any guard rails. Chile also has a zero tolerance to alcohol- meaning you must not have any blood alcohol content if you get behind the wheel. If you are adamant that you want to drive you must obtain and international Driver's license.
Chile has a great airport infrastructure and domestic flights are an easy way to get around Chile. The bus system is also reasonably priced and some companies cover the entire country. There is a rail network in Chile however trains are limited and mainly only operate in the main cities. There are taxis and boats in the coastal area.
Safety & Security
Like most countries crime such as muggings and robberies do occur in the metro areas such as Santiago, Vina del Mar, Valparaiso and Calama. We do not recommend you walk around alone at night. Tourists have been targeted by taxi drivers and accomplices' so we recommend you only take taxi's that have been booked by phone or use the pre-paid official taxes at the airport.
Other crimes like pickpocketing and bag snatching also occur in crowded areas, public transport, markets and resort areas. Cases of drink spiking have been reported in entertainment venues.
Vaccinations
You should always speak to your local GP before any international travel. We recommend you are up-to-date with your routine vaccines such as measles, mumps, rubella, diphtheria-tetanus-pertussis, chicken pox, polio and influenza. You should also consider getting vaccinated for Hepatitis A & B and Typhoid. Your GP will be able to give you further information and recommend the best course of action.
Weather & Climate
Chile's climate is as diverse as its landscape as it hosts seven major climatic subtypes- ranging from the desert in the north, to alpine tundra and glaciers in the east and southeast, humid sup-tropical in Easter Island, Oceanic in the south and Mediterranean climate in central Chile.
Where To Get Help
Nueva Tajamar 481, Torre Norte,
12th Floor, Las Condes,
Santiago, Chile
+56 (2) 2652-3800
Region Metropolitana,
Santiago 2359,
Chile
+56 2 3742 743
Learn More About What's Covered with 1Cover
Get a quote for your next overseas trip.
Does your credit card travel insurance measure up? Find out more.
Look after yourself when you travel.
Our comprehensive guide for snowbirds and seniors travel.
Further Reading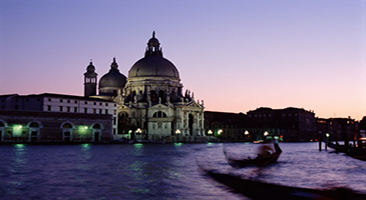 Europe is great for a getaway but make sure you're prepared. Check out our Europe guide for travel tips.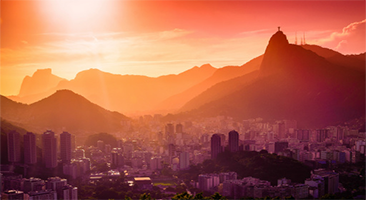 Mexico is a beautiful place to enjoy, but it can be dangerous for the unaware traveller.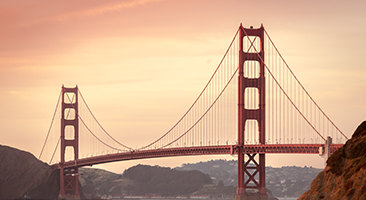 Keep yourself safe on your next trip to the states and check out our travel information.
Other Destinations in this Region