Travel Insurance To Italy
La Dolce Vita, the sweet life. Get ready to experience the passion for food and culture that all Italians live by. From the priceless art, to the inspiring history and the panoramic scenery, Italy will sweep you off your feet.
About Italy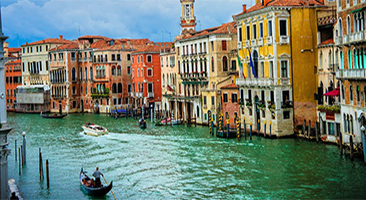 Italy is part of Europe and occupies a peninsula in the middle of the Mediterranean Sea. The boot shaped country has the Apennine Mountains forming its backbone, dividing Italy from north to south. The Alps forms Italy's northern border with Switzerland, Austria & France. Mont Blanc the highest peak in the country sitting on the French border in the Alps at 4748m. Mountains make up about 75% of the land of Italy, so as you explore you will almost always be surround by great scenery. There are also four active volcanoes in Italy, the most famous are Vesuvius & Etna.
Italy's biggest cities are Rome,Naples and Milan. Florence, Pisa and Venice are some of the most popular with tourists, known around the world for their beauty.
Italy is notorious for Gypsies and pickpockets.Bus 64 in Rome passes many of the most famous historic sights, so it's hugely popular with tourists-and thieves. Be careful if you choose to take this ride.
There are many churches in Italy that you'll want to visit. Dress appropriately by covering shoulders and wearing knee length skirts or shorts. If it's a super-hot day take a shawl, scarf or cardigan with you that you can use to cover up with.
Overview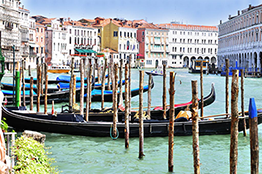 It's one of the most famous holiday destinations in the world, and it's no wonder 30 million people visit Italy every year. From Florence the birthplace of the Renaissance with its backdrop of Tuscan hills to Rome's with its Colosseum, Forum and Pantheon plus over 100,000 historical monuments, Italy really has it all. Venice has its culture, canals and history. Plus the breathtaking Cinque Terre, Dolomite Mountains and the Amalfi Coast which all offer panoramic scenery.
Italian food is legendary. Spaghetti Bolognese from the town Bologna, Parmesan cheese from Parma, and Napolitano Sauce from Napoli. It's no trip to Italy without a feast of Pizza, Pasta and Italian Desserts like a heaped Gelato!
Art lovers can revel in the beauty that Italy has given the world. As the birthplace of the Renaissance, Italy was once the canvas for many of the world's greatest artists including Michelangelo, Leonardo Da Vinci, Raphael and Brunelleschi. Some of their treasures can be seen in galleries like Florence's Academia & Uffizi, the Vatican's Sistine Chapel & Piazza San Pietro & Venice's Peggy Guggenheim.
Getting In
Before heading to Italy, we recommend you take out a comprehensive travel insurance policy. Italy, along with 25 other European countries, is a party to the Schengen Convention which allows many people to enter Italy without a visa in some circumstances. Many Canadians can stay in the Schengen area as tourists for 90 days.
For more information visit www.poliziadistato.it.
Exploring
There is a great variety of public transport which makes getting around big cities easy. Always ensure you validate your ticket prior to boarding a train or a metro and immediately upon boarding a bus or tram. If you don't you could get an on-the-spot fine. Most of the time you need to purchase a ticket before boarding a train or bus - pre-paid tickets are usually available from tobacconists or bars (coffee shops). You can also buy tickets at ticket machines at metro and major train station.
When crossing the road in Italy you need to exercise caution, don't expect traffic to stop for you even if crossing at a pedestrian crossing.
Safety & Security
Italy has its fair share of petty crime and scams, especially in big cities, tourist spots and on public transport. As long as you are aware of your surroundings and look after your belongings you shouldn't run into any trouble. Don't flash your cash or valuable in public places, you could use a money belt to store cash underneath your clothing, keep your hand over the opening of a handbag or purse to prevent someone from opening it.
Pickpockets in Italy are extremely skilled, most of the time you won't notice the theft until it's already happened and most of the time it's over with in a blink-of -an-eye. We cover theft of cash in your travel insurance policy
Vaccinations
There aren't any compulsory vaccinations you need for Italy. Whenever you travel you should make sure you are up-to-date on routine vaccines. These include measles-mumps-rubella, tetanus, chickenpox, polio, and your yearly flu shot. Consult your doctor at least 8 weeks before travelling for more information.
Weather & Climate
Italy experiences warm weather all year round, with August being the hottest and busiest month to travel around. Travelling before or after August will mean you miss the crowds and the muggy weather. If you are heading to the Alps you'll experience cold winters, with most snow beginning to fall in January.
Avoid Venice in November and December because this is when Acqua Alta occurs and the city floods. This is due to the Adriatic Sea rising in these months and Venice can experience the sea level rising 150cm.
Where To Get Help
Via Zara 30,
Rome 00198,
Italy
Telephone: 39 06 85444 2911
Consulate of Canada, Udine
4, Via Elio Morpurgo,
33100 Udine,
Italy
Telephone: 39 0432 229709
Consulate of Canada, Milan
3, Piazza Cavour, 6th floor,
20121 Milan,
Italy
Telephone: 39 02 6269 4238
Learn More About What's Covered with 1Cover
Get a quote for your next overseas trip.
Does your credit card travel insurance measure up? Find out more.
Look after yourself when you travel.
Our comprehensive guide for snowbirds and seniors travel.
Further Reading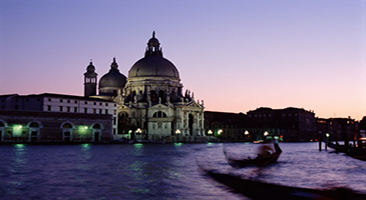 Europe is great for a getaway but make sure you're prepared. Check out our Europe guide for travel tips.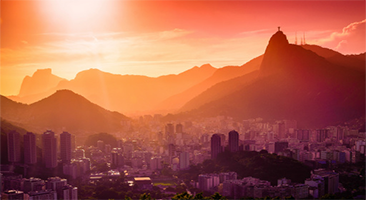 Mexico is a beautiful place to enjoy, but it can be dangerous for the unaware traveller.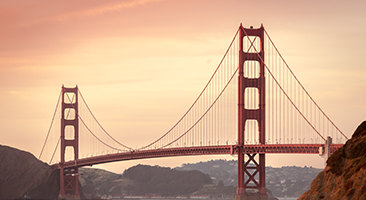 Keep yourself safe on your next trip to the states and check out our travel information.
Other Destinations in this Region