Travel Insurance To Greece
Greece might not be rich when it comes to economical measurements, but what they lack for in some areas Greece makes up for in welcoming culture, strong coffee, endless coastlines and lively locals.
About Greece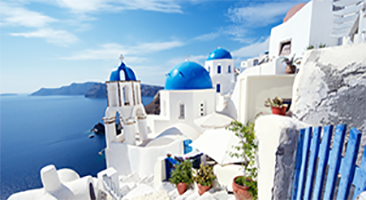 Sitting at the bottom of the Balkan Peninsula the country sits between three seas, the Mediterranean, the Adriatic & the Aegean - meaning beach lovers are going to love it here. Greece shares land borders with Albania, Macedonia, Bulgaria & Turkey and has hundreds of small to medium size islands including tourist meccas such as Mykonos & Santorini. Only 169 of the islands are inhabited.
About 80% of the country is occupied by mountains that reach over 1500m, and there's plenty to see and do outdoors like hiking adventures. Mount Olympus rises to 2917m & is the highest point in Greece. The land is fairly unstable; it has encountered over 20,000 earthquakes in the past 40 years.
The Greek flag has nine equal horizontal stripes of blue alternating with white (each stripe representing one of the nine syllables of the Greek motto which translates to 'Freedom or Death').
Greek's know their homeland as Hellas, to the rest of us it is simply Greece.
The capital of Greece is Athens which is home to many ancient sites. The main one is the Acropolis which is the name of the tallest hill, and was where important temples were built.
Overview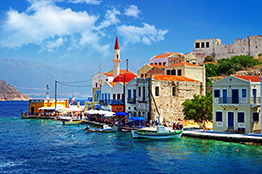 The Greek Islands draw in thousands of visitors every year to the sunshine, clear waters and party atmosphere. The main party islands are Mykonos, Ios, Santorini & Corfu, the people are hot, the prices are high and the nights are wild. Other major islands include Paros, Naxos, Crete & Rhodes which are more chilled out than there party island neighbours.
Apart from the islands there are the Ancient Greek monuments such as the Delphi Oracle, Meteora monasteries and of course Athens itself with the Acropolis monuments, the 1896 Olympic stadium, museums, parks & lots of shopping.
Getting In
We recommend you take out a travel insurance policy before travelling to Greece.
For entry into Greece Canadians do not need a visa for stays of up to 90 days however the 90 days start as soon as you enter a country in the Schengen area which include: Austria, Belgium, the Czech Republic, Denmark, Estonia, Finland, France, Germany, Greece, Hungary, Iceland, Italy, Latvia, Liechtenstein, Lithuania, Luxembourg, Malta, the Netherlands, Norway, Poland, Portugal, Slovakia, Slovenia, Spain, Sweden, and Switzerland.
Citizens of Canada, the United States, Australia, New Zealand, South Africa, and almost all other non-E.U. countries are required to have a valid passport, which is stamped upon entry and exit, for stays up to 90 days.
Entry conditions may change so always check the Greek Embassy or Consulate for the most up to date information. Make sure your passport has at least six months' validity from your planned date of return to Canada. You should carry copies of a recent passport photo with you in case you need a replacement passport while overseas.
Exploring Greece
Driving in Greece can be quite hazardous due to crazy Greek drivers, poor roads and lack of regard for the law. Remember to always adhere to local laws no matter where you are in the world. When driving a car a valid driver's licence and an international driver's licence are both required.
If you're driving a motorbike or something similar then you'll need a valid motor bike licence. You might want to explore by Bungee Jumping the Corinth Canal or Tandem Skydiving over the Greek Islands, we cover both of these and lots more. A list of what activites covered can be found here. Our activities page explains what adventure activities we do cover and what we don't cover.
Safety & Security
Throughout the recent past Greece has been a financially instable country which has led to an increase in crime. Greece is by no means a dangerous country but like anywhere street crime happens and you need to be smart with your belongings and don't make yourself a target for thieves.
Common scams include dodgy taxis that overcharge, pickpockets and bar scams that leave you with a huge bill.
We recommend getting comprehensive travel insurance for Greece, that way you'll be covered for a range of things including any overseas emergency medical and hospital costs, including medical evacuation back home if needed. Always make sure the adventure activities you are engaging in are covered.
Vaccinations
There aren't any compulsory vaccinations you need for Greece. However whenever you travel you should make sure you are up-to-date on routine vaccines. These include measles-mumps-rubella, tetanus, chickenpox, polio, and your yearly flu shot.
Weather & Climate in Greece
Greece is famed for its warm Mediterranean climate just about all year round. Remember to pack your sunscreen to avoid heat stroke! The best time to visit is April to June or Sept - October when the weather isn't too hot and the crowds are smaller.
Where To Get Help
48 Ethnikis Antistaseos Street,
Chalandri, 152 31,
Athens, Greece
Telephone: 30 (210) 727 3400
19, N. Kountouriotou Street,
546 24,Thessaloniki, Greece
Telephone: 30 (2310) 256350
Learn More About What's Covered with 1Cover
Get a quote for your next overseas trip.
Does your credit card travel insurance measure up? Find out more.
Look after yourself when you travel.
Our comprehensive guide for snowbirds and seniors travel.
Further Reading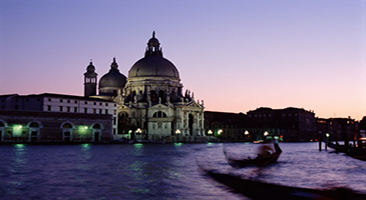 Europe is great for a getaway but make sure you're prepared. Check out our Europe guide for travel tips.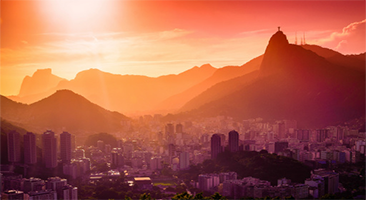 Mexico is a beautiful place to enjoy, but it can be dangerous for the unaware traveller.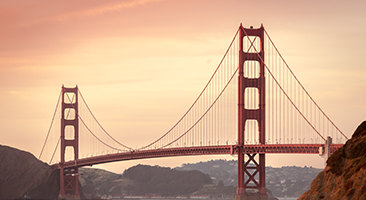 Keep yourself safe on your next trip to the states and check out our travel information.
More Information About Popular Destinations