Travel Insurance To Thailand
Thailand is a popular destination for travellers because it's cheap, has year round sunshine and is home to some of the most stunning beaches in the world. It boasts great cuisine, majestic mountains and a fascinating culture. Thailand is known as the 'Land Of Smiles' because of the friendly and happy nature of the locals
About Thailand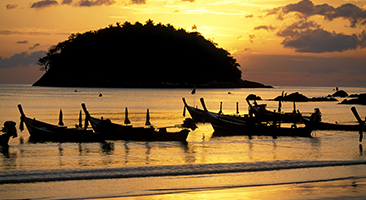 Thailand is located at the centre of the Indochina Peninsula in Southeast Asia with coasts on the Andaman Sea and the Gulf of Thailand. Its neighbours are Burma (Myanmar), Laos, Cambodia and Malaysia. It is the 50th largest country in the world and is about the size of France. There are 77 provinces in Thailand which house over 63 million people.
Thailand comprises of varied landscape from thick jungles, wooded mountains and islands full of pristine beaches. In 2000, Phi Phi Island was made famous by the movie "The Beach". Previous to this in 1974 the James Bond movie "The Man with the Golden Gun" was filmed on Khao Phing Kan Island which saw the Island renamed to James Bond accordingly. While they have both become popular tourist's attractions, there are hundreds of less well-known islands on both the Gulf Of Thailand and the Andaman Sea which are just as spectacular and far less crowded.

Thailand is a popular destination for travellers as its has some of the best beaches in the world. However, Thailand can also be known for travel disasters. Those travelling to Thailand should protect themselves with a travel insurance policy to cover them for emergency assistance, unlimited medical expenses and to protect their valuables.
Buddhism is practised by 95% of Thai People.
Thailand is the only country in South-East Asia that hasn't been colonised by Europeans.
It is illegal to leave the house without underwear in Thailand.
Overview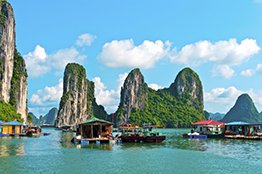 Tourism is a major economic factor to Thailand. Over 26 million tourists flock there each year. It's appeal is not only to do with the tropical islands and sandy beaches but it offers great nightlife, archaeological sites, museums, hill tribes, flora and birdlife, palaces, great shopping and Buddhist temples . Thai cuisine which is famous for its use of fresh herbs and spices and Thai massage are both an integral part of Thai culture. Statistics taken from here.
Getting In
Canadian tourists entering Thailand with a Canadian passport do not need to obtain a visa in advance if it's under 60 days. For longer stays or for travellers intending to work you will need to organise a visa through the Thai Consulate/embassy before you leave. It is necessary you have six months validity on your passport and you will be refused to board your Thailand-bound plane or entry into the country if you do not.
You must obtain visas, entry permits and extensions from Thai immigration authorities or the Thai Embassy or Consulate. The Canadian Embassy will not be able to help you with any of these. Over staying your visa in Thailand is considered a very serious offense and can land you with up to a 20,000 baht fine or a jail term.
You should also be wary of people advertising visa extensions services, as Canadians with illegal stamps in their passports can also be arrested and face up to ten years jail. For more information visit the Thai Embassy website.
Exploring
The most popular way of getting around in Thailand for the locals is on scooters, however even for experienced scooter/motorcycle riders we wouldn't recommend this as the road rules are completely different. There are domestic flights within Thailand, Bus & Coaches, Private charters, trains, taxi's and tuk tuks.
Safety & Security
Overall Thailand is a safe nation however, in recent times there's been civil unrest and threats of terrorist attacks.
Tourists need to be aware of scams, especially to do with hiring jet-skis and motorcycles and it's important to be wary that food and drink spiking occurs in Thailand especially in popular night time zones such as Bangkok Pattaya and Phuket and during the full moon party in Koh Phangan. Southeast Asia's government imposes the toughest drug laws on the planet and Thailand is no exemption. For your own safety it is important you stay clear of any type of illegal drug on your travels in Thailand. The penalty for drug trafficking is death.
We highly recommend you organise comprehensive travel insurance before heading to Thailand and check that the activities that you wish to participate in are covered, especially if you are heading there for a full moon party. Medical and hospital expenses can add up to ten of thousands of dollars in and private hospitals in Thailand require confirmation of health insurance cover or a guarantee of health insurance.
Vaccinations
It is essential you talk to your local GP about what vaccinations are required as no website can tell you exactly what you need as it can change. This is a rough guide only.
All travellers should keep up with their routine vaccinations (measles-mumps-rubella (MMR) vaccine, diphtheria-tetanus-pertussis vaccine, varicella (chickenpox) vaccine, polio vaccine, and your yearly flu shot.) Most travellers will also need a Hepatitis A and Typhoid shot and some travellers will need Hepatitis B, Japanese Encephalitis, Malaria, Rabies and Yellow Fever.
Your local GP will be able to advise.
Weather & Climate
The climate is largely tropical, so it's hot and humid all year around. November to February it cools down and doesn't rain much however it absolutely its swelters from March to June. Rain season is July to October.
Where To Get Help
15th Floor, Abdulrahim Place, 990 Rama IV,
Bangrak, Bangkok, 10500, Thailand
+66 0 2646 4300
151 Super Highway, Tambon Tahsala,
Amphur Muang, Chiang Mai, 50000, Thailand
+66 0 5385 0147 or 5324 2292
Learn More About What's Covered with 1Cover

Clever Canadian Travel Guide
Be a smart traveller and check out our guide to going on vacation.
Where's The Best Place To Go On Holiday?
Heading on a holiday with some of your best friends? Read our list on the top spots.

How To Avoid The Most Common Travel Accidents
Keep yourself safe on your next trip to the US.

Secret Travel Advice
Our guide to some of the best travel experiences from around the world
Further Reading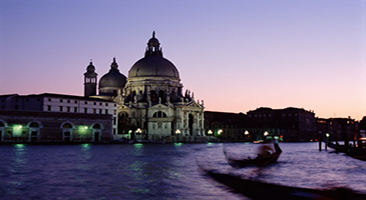 Europe is great for a getaway but make sure you're prepared. Check out our Europe guide for travel tips.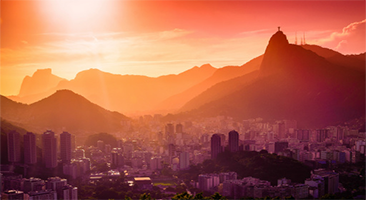 Mexico is a beautiful place to enjoy, but it can be dangerous for the unaware traveller.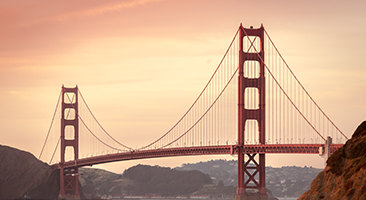 Keep yourself safe on your next trip to the states and check out our travel information.
Other Destinations in this Region