Where's The Best Place To Go On Holiday?
There are plenty of amazing destinations for a great vacation. Millions of travellers flock to beautiful beaches and warm, sun-filled cities to enjoy a break from school, work, and the world of responsibility. The best places to go for your Spring Break/Reading Week holiday are the ones with a friendly, casual atmosphere and lots of activities to choose from. The following are some of the most popular Spring Break/ Reading Week vacation spots.
Top Holiday Destinations
Miami Beach, Florida is a popular place to go for Spring Break/Reading Week. It is one of the most modern cities in the world, with art deco architecture, a cosmopolitan feel, and dozens of great nightclubs to dance the night away in. South Beach is great for the college crowd. Think fusion restaurants, trendy nightclubs, and ritzy hotels; the beach is vibrant and alive until dawn. North Miami Beach is perfect for family spring break vacations; you get turquoise beaches, great restaurants, and dozens of galleries, museums, and theatres to explore – don't miss the Bass Museum of Art, and the Miami Children's Museum for kids.
Panama City Beach, Florida has quickly become one of the most popular Spring Break destinations for college kids in the U.S. which also makes it a popular choice for Canadian students. With lots of Spring breakers, there are plenty of parties, dancing, and music. Panama City has plenty of great beach attractions, like surfing lessons or parasailing, but it also has really interesting museums for all ages, such as Ripley's Odditorium and WonderWorks.
The Bahamas are a great choice if you want a truly magical tropical paradise holiday for your Reading Week/Spring Break. The mega resorts themselves are pretty amazing with gorgeous pools, aquariums, and plenty of shows to entertain, but the best part about this destination is under the surface. The Bahamas is the place for snorkeling and scuba diving, making it a great spot for both families and students who love an adventure. Make sure you peruse some of the local restaurants to really taste the Caribbean. The fish chowders are amazing.
Las Vegas, Nevada may not be a beach town, but it is a great spot for Reading Week/Spring Break. You can even opt for a resort with a man-made beach oasis such as Tao Beach at the Venetian or VooDoo Beach at the Rio Las Vegas if sun and sand are Spring Break essentials. This is one of the best places to visit if you love to dance all night, and sit by the pool all day.
Cancun, Mexico is an irresistible destination for Reading Week/Spring Break. It has breathtaking beaches, wild parties, and plenty of opportunities for adventure with snorkeling, zip line tours, and ancient Mayan ruins. The Temple of Kukulcan is a must see.
Safety Tips
Spring break is almost always a blast, but it is important to take some safety precautions. With so many people visiting all at once, and lots of parties, things can become overwhelming and even dangerous.
Do use the buddy system; always stick with a friend during your vacation.
Do drink responsibly if you are going to drink, there is no reason to spend your holiday recovering from a hangover.
Do keep your wallet close; pickpockets thrive in crowds.
Do meet new people as long as you are travelling with trusted friends.
Don't overdo it with partying. You want to keep your judgement in tact to avoid scams, theft, and other dangers.
Don't go solo, especially at night, and be wary of strangers.
Don't flaunt your cash, showing off is a great way to make yourself a target.
Don't listen to anyone offering you a 'free' anything, it's probably just a lure to a scam.
Reading Week/Spring Break is for many people a rite of passage. Make your vacation amazing, and safe. Travel with travel insurance to protect yourself from costly medical expenses in case anything does go wrong. With 1Cover Travel Insurance, you also get LiveTravel assistance to help you with any travel-related issues, and BagTrak services to help track down lost or stolen luggage. The best Spring Break/Reading Week vacation is one that is packed with fun, and hassle-free.
Recommended For You
We suggest avoiding these top 5 places in the U.S. with high crime rates.
U.S. health care is expensive! Don't believe us? Read further to see how much a common medical procedure is.
Find out some of the fun places to visit across the border.
If you're heading to the U.S. make sure you know the visa requirements before crossing the border.
Learn More About What's Covered with 1Cover
Party hard, but party safely. A little knowledge on keeping yourself and your friends safe goes a long way.
Are you prepared for your trip? Use our checklist to make sure.
Learn more about how to avoid the most common accidents and keep you and your friends safe.
Learn more about the key scams to avoid to make the most of your holiday.
Further Reading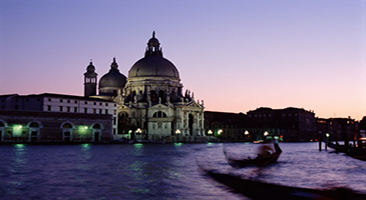 Europe is great for a getaway but make sure you're prepared. Check out our Europe guide for travel tips.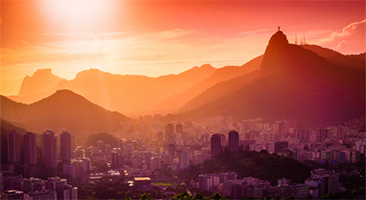 Mexico is a beautiful place to enjoy, but it can be dangerous for the unaware traveller.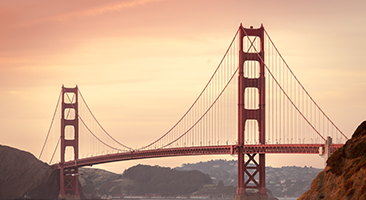 Keep yourself safe on your next trip to the states and check out our travel information.
More Information About Popular Destinations