Travel Insurance To Argentina
Home to the sexiest dance in the world, the tango, Argentina is a country full of delicious cuisine, distinct geography, interesting history, culture and thriving nightlife.
About Argentina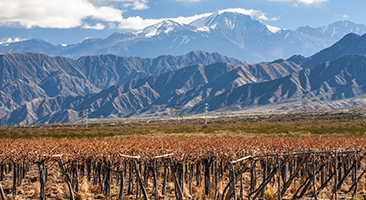 Argentina is located in South America, neighboured by Chile and bordered by Bolivia and Paraguay to the north, Brazil to the north east, Uruguay and the South Atlantic Ocean to the east, and the Drake Passage to the South. Argentina is the eight-largest country in the world with a population of over 41 million. The national language is Spanish and the population is overwhelmingly European in origin- mainly from Spain and Italy. Foodies will enjoy the prime cut beef and wine, adventure travellers explore The Andes - a mountain range that stretches the whole length of Argentina's western edge and contains deserts, lakes and the continent's highest peak Cerro Aconcagua, and those looking for fun sizzling atmosphere head to Buenos Aires the capital, for art, restaurants and club scene.

When travelling to Argentina you should always protect yourself with travel insurance to cover you for emergency medical and hospital, protect your luggage and personal effects, cover cancellations costs and provide 24 hour medical assistance and more.
The first animated film came courtesy of Argentinian man Quirico Cristiani in 1917.
Argentina was the first country in the world to adopt fingerprinting as a method of identification.
The oldest known dinosaur species have been traced back to Argentina and Brazil.
Overview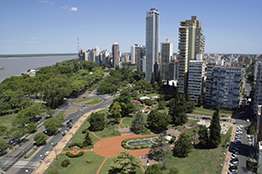 Over 5 million tourists visit Argentina each year. Whether it be to explore its diverse landscape from tropical rainforests, immense glaciers, snow-capped mountain ranges, vast plans, salt flats and high altitude deserts or dance the tango in its birthplace Buenos Aires, drink some local fine wines such as the Malbec or Syrah or feast on their dal long asados (grill-outs) for some spectacular meat eating.
The locals are generally pretty friendly people, eager to help and keen to talk to you about where you come from and what life is like.
Getting In
Canadian passport holders do not require a visa to enter Argentina, however they will need to pay a "reciprocity fee" prior to their arrival of USD92. It is payable online on the Argentina Migration website, http://www.migraciones.gov.ar. You should pay it online and print the receipt and submit it to the Argentina immigration authorities at the port of entry. If you do not pay this on arrival than you maybe be sent back to your port of embarkation.
Exploring
If you're to use a taxi, especially in Buenos Aires we recommend you use only ones that are clearly marked as "radio taxi" with the companies name and telephone number readily displayed. There have been reported cases of tourists being robbed by taxis.
Buses are a popular mode of transport as they reach nearly everywhere are fast, comfortable and usually on time. Most cities and towns have a central bus terminal where you can purchase tickets from each company.
You can hire a car in Argentina but we wouldn't recommend so because of dangerous driving practices, excessive speed and lack of pedestrian rights. You will need an international drivers licence and liability insurance to drive a vehicle in Argentina.
There is also rail lines that continue to serve most of the Buenos Aires area and some surrounding suburbs, but there are no longer rail services between Buenos Aires and the towns of Posadas and Cordoba.
Safety & Security
Serious crimes such as armed robbery and kidnappings are common especially in Buenos Aires, but they normally target locals rather than tourists. There are have been recorded incidents or express kidnappings on tourists where they were forced to withdraw money from ATMs for release.
Petty crime such as pick-pocketing and bag snatching are common on public transport and in tourists areas. In Buenos Aires you should pay particular attention to your belongings in places such as La Boca, San Telmo, downtown and in the Retiro Bus terminal and avoid these places at night, especially travelling solo
Vaccinations
You should speak to your local GP for advice before any international travel. As Argentina is a yellow fever affected country we recommend any traveller over 9 months old get vaccinated for yellow fever, and you may need to provide documentation on entry to the country. You should also ensure you are up to date with your routine vaccinations such as measles-mumps-rubella, diphtheria-tetanus-pertussis, varicella, polio and your yearly flu shot. You should also look into Hepatitis A & B and typhoid vaccines. Your doctor will be able to recommend the correct course of action.
Weather & Climate
Argentina is subject to a variety of climates due to its vast space. The north of the country generally has hot, humid summers, mild winters and sometimes has droughts during the winter season. Central Argentina has hot summers with thunderstorms and tornadoes and cool winters. The Southern regions have warm summers and cold winters with heavy snowfall especially around the mountains.
Where To Get Help
Tagle 2828, C1425EEH,
Buenos Aires, Argentina
+54 (11) 4808 1000
Tourist Information Centre
Aeroparque Jorge Newbery.
Hall central de Aerolineas
Learn More About What's Covered with 1Cover
Get a quote for your next overseas trip.
Does your credit card travel insurance measure up? Find out more.
Look after yourself when you travel.
Our comprehensive guide for snowbirds and seniors travel.
Further Reading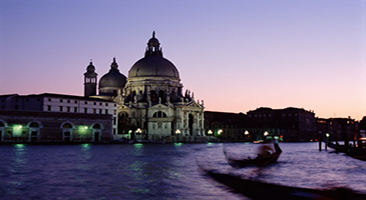 Europe is great for a getaway but make sure you're prepared. Check out our Europe guide for travel tips.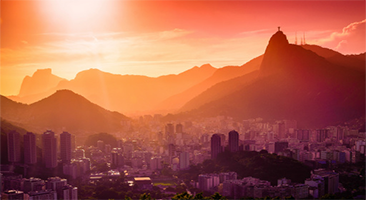 Mexico is a beautiful place to enjoy, but it can be dangerous for the unaware traveller.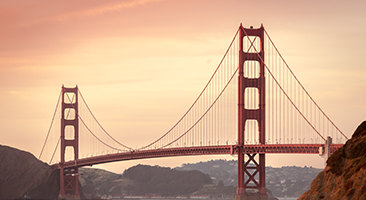 Keep yourself safe on your next trip to the states and check out our travel information.
Other Destinations in this Region