Where To Go In The U.S. From January To March
Canada is freezing in the winter, especially during the first few months of the year. This makes January, February, and March the best time to visit the top southern, sunny U.S. destinations. These cities are known for having warm temperatures year round, lots of activities for travellers, and all the sun you could ask for. They are popular among Snowbirds, so you may find a few birds of the same feather escaping the frigid temperatures while you are there.
Top U.S. Destinations From January To March
These are the best vacation spots to visit if you want to enjoy warm, sunny weather and turn the frozen Canadian winter into a distant memory. Just be warned, you will make your friends and family back home extremely jealous.
Key West, Florida is the southern most city in the U.S. and one of the warmest vacation destinations you can enjoy. Highs in late winter range from lows of 18 to 21 degrees Celsius to highs of 24 to 26 degrees. Key West is known for having a very laid-back culture, making it a great place to spend a few weeks or more. As a well-loved tropical escape for Snowbirds, as well as Americans from the northern states, the city has a lot of fun activities for visitors. Try a jet ski island tour, reef snorkeling, or dinner and a sunset cruise. Visit the Shipwreck Historeum Museum or go on a spooky ghost tour, and of course, enjoy endless hours sitting on the beach and watching the crystal blue waves roll in.
Miami, Florida is another ideal place to go to escape the cold winters. It has the same mild temperatures as Key West, and plenty of opportunities for fun. Of course spending the day on the beach is the number one way to spend the day in Miami, but there are plenty of other activities to take advantage of. Miami has a great Children's Museum and a science museum for older kids and inquisitive adults, the Patricia and Phillip Frost Museum of Science. A very cosmopolitan city, you can find plenty of dance performances, plays, and sporting events while you are there. 1Cover has an experienced concierge service for help getting last-minute tickets to shows and other events.
Honolulu, Hawaii enjoys temperatures from 26 to 28 degrees Celsius, with average lows around 19 degrees in the winter months. On the island of Oahu, Honolulu isn't just warm, it is breathtaking. Hike around Manoa Falls, visit the Waikiki Aquarium, or swim in the turquoise waters of Kailua Beach Park. Snowbirds will adore the peaceful, friendly atmosphere and find endless ways to relax and enjoy the warm weather from nature tours to snorkeling.
New Orleans, Louisiana is an exciting place to visit in the winter, especially in February during Mardi Gras. Temperatures range from lows of around 10 degrees Celsius to highs from 17 to 21 degrees. Enjoy creole cuisine, lots of great jazz, and interesting swamp tours. This city has a lot of history to explore and there truly isn't anywhere like it in the world.
Phoenix, Arizona is warm and sunny in the day, even in winter with average temperatures of 20 degrees Celsius in January, 22, in February, and 25 in March. There is plenty to enjoy in this desert paradise while your friends are surviving another brutal winter. Phoenix is a city of art galleries, casinos, and lots of live music. There is plenty of golfing, hiking, and even hot-air balloon rides for those that want to enjoy the desert sun.
Austin, Texas is another great destination spot for escaping the cold. The winters are mild, with average highs ranging from 16 to 22 degrees Celsius. If you love being outdoors, Austin is a great place to visit in the winter. Hiking, stand-up paddle boarding, mountain climbing, and horseback riding are just a few of the things you can do during your stay.
FAQs For Escaping The Cold
Here are some common questions about travelling in the winter:
Is It Always Warm In The South?

It is almost always mild, but even the traditionally warmer U.S. states are known to get some winter weather from time to time. You are probably not going to see any snow, but packing a coat and a couple sweaters is a good idea. Especially in the evening, the temperatures can be cool.
What Should I Do Before Heading South?

Turn your water off to make sure your pipes don't freeze, set up your travel insurance, arrange for your bills and mail to be taken care of, pack your sunblock, and make sure you brag to your friends about your upcoming, sun-filled vacation.
Do I Need Travel Insurance For U.S. Travel?

Yes, once you leave Canada you lose most of your government health benefits. 1Cover offers policies with emergency medical coverage, 24/7 live assistance, BagTrak services, and the kids are covered at no extra cost.
Can I Get Coverage For More Than One Trip?

Sure, our Annual BorderHop or Frequent Traveller policies are perfect for multiple trips. You can travel as many times as you want within a year - just in case you come back to Canada and decide you may be happier at the beach.
Recommended For You
The US health care system is notoriously expensive. Find out how to avoid huge bills.
Party hard, but party safely. A little knowledge on keeping yourself and your friends safe goes a long way.
Be a smart traveller with our great travel guide.
Our guide to knowing your Canadians from your Americans
Start planing your next winter escape now with our guide to the best cities for snowbirds.
A list of the best experiences a snowbird could have.
Learn More About What's Covered with 1Cover

Most Dangerous Places in the US
Our guide to staying our of trouble in the US.

Do I Need a US Visa?
Learn more about US immigration.

The 10 things We Love and Hate about Vacation in the U.S
The good, the bad and the ugly

8 Tips to Prepare for a Road Trip in the U.S.
Our comprehensive guide for snowbirds and seniors travel.
Further Reading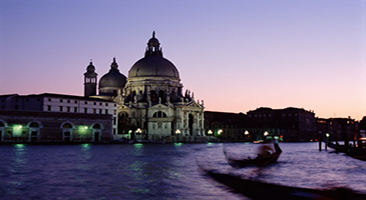 Europe is great for a getaway but make sure you're prepared. Check out our Europe guide for travel tips.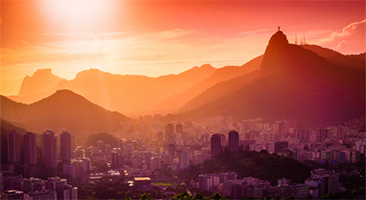 Mexico is a beautiful place to enjoy, but it can be dangerous for the unaware traveller.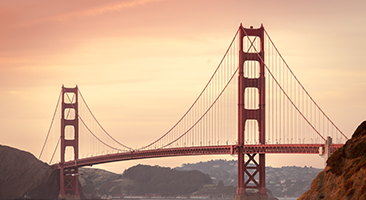 Keep yourself safe on your next trip to the states and check out our travel information.
Other Destinations in this Region